The "Ss" Game -Teaching the letter Ss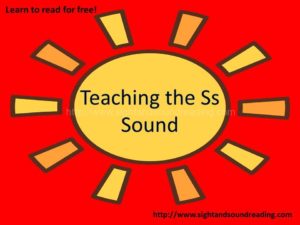 Today Mrs. Karle plays a guessing game to help reinforce the letter "Ss" and the sound that the "Ss" makes.
Would you like Free Letter S beginning sound worksheets to go along with your craft? Enter your name/email for free Letter S beginning sound worksheets to help you teach the letter S! If you have any trouble getting the freebie, please email me at [email protected]
How to Grow a Confident Reader
1. Enter you email on this form to get your free download
2. Get tips to help you grow a confident new or struggling reader
Beginning Sound Letter S Woksheets
When you join Mrs. Karle's Sight and Sound Reading
you will learn how to break free from patching together reading lessons
and learn how to grow a confident reader. 
If you like this post, you might like:
Beginning Sounds Letter S worksheets