Thanksgiving is one of my favorite holidays.   It is fun to teach children about the history of thanksgiving, and it is also fun to make turkeys (and maybe even disguise them!).  Lastly, it is fun to hear what children are thankful for.  Today I want to know… do you want to roll a Turkey?    I hope you want to roll a turkey because I think it will be a lot of fun!  First, here are my favorite Thanksgiving books!

Pete the Cat: The First Thanksgiving


Turkey Trouble


Run, Turkey, Run!

Thanksgiving Is for Giving Thanks! (Reading Railroad)

I Know an Old Lady Who Swallowed a Pie (Picture Puffins)

I Know an Old Lady Who Swallowed a Pie (Picture Puffins)

10 Fat Turkeys

One Little, Two Little, Three Little Pilgrims (Picture Puffin Books)

Do you want to roll a Turkey?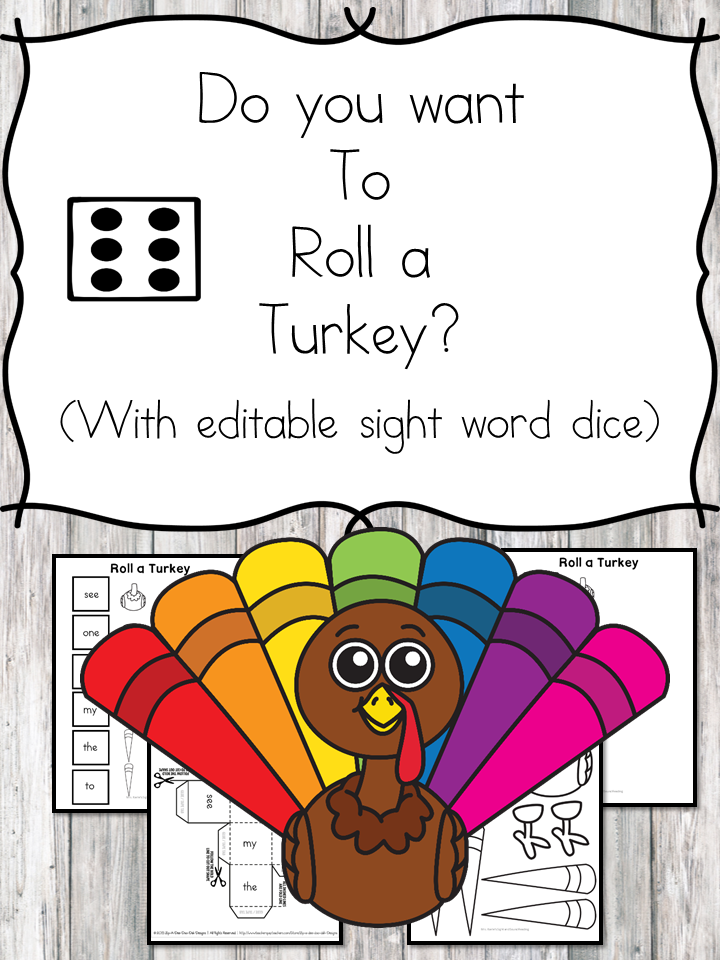 This activity actually is editable!  I am going to start changing a lot of my paid activities packs to be able to be edited! You can roll a turkey using a number die, or, edit the document to have letters or sight words….OR, you can even do equations or other educational concepts you want to reinforce.  To get this free activity, enter in your name/email into the blue form below and you will be added to our email list.  If you have any trouble with getting the freebie, please email me at Mrs.Mousaw@sightandsoundreading.com
Send me the free download now!
Check your email for your free download! Enjoy!
If you liked this activity, you will also like:
Apple Picking Phonics Worksheet