Today we have everything here that you need to teach the letter b!  The book ideas and lessons are all included in this lesson pack ….Print and Go!  Everything you need!    In addition, we list here the Letter B Book list that goes along with these lessons!  Enjoy!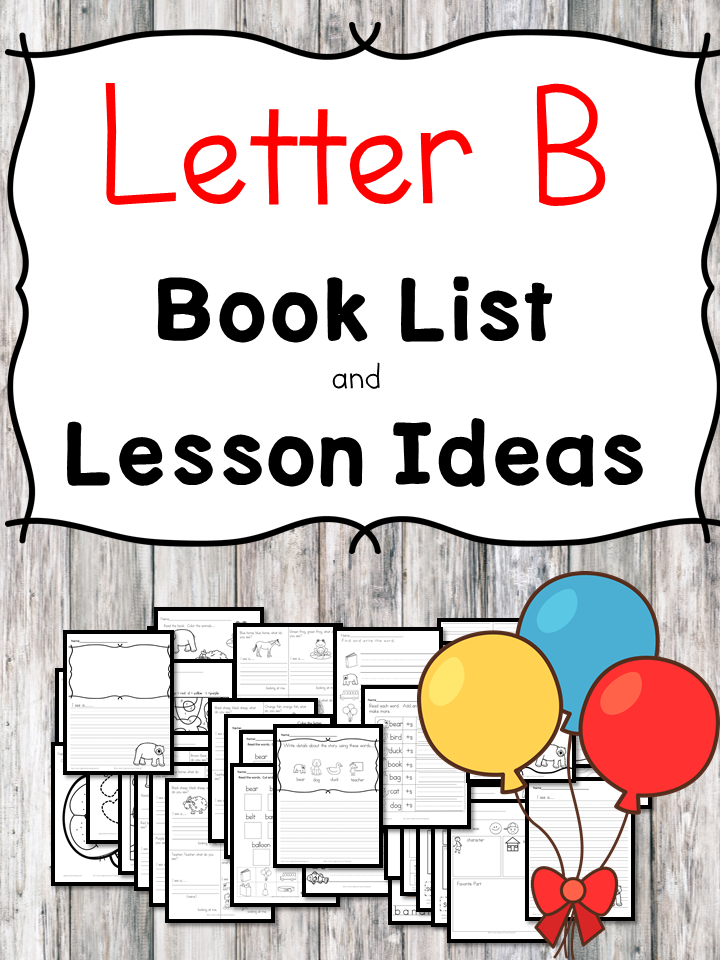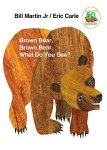 Brown Bear, Brown Bear, What Do You See?

The classic book by Bill Martin Jr. and Eric Carle:  A big happy frog, a plump purple cat, a handsome blue horse, and a soft yellow duck–all parade across the pages of this delightful book. Children will immediately respond to Eric Carle's flat, boldly colored collages. Combined with Bill Martin's singsong text, they create unforgettable images of these endearing animals.  (Brown Bear Activity pack included)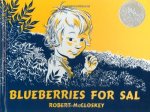 Blueberries for Sal (Viking Kestrel picture books)

What happens when Sal and her mother meet a mother bear and her cub-Kuplink, kuplank, kuplunk! Sal and her mother a picking blueberries to can for the winter. But when Sal wanders to the other side of Blueberry Hill, she discovers a mama bear preparing for her own long winter. Meanwhile Sal's mother is being followed by a small bear with a big appetite for berries! Will each mother go home with the right little one?
It is nighttime at the zoo. The animals are asleep. All is still, until. . .beebeebobbibobbi beebeebobbibobbi beebeebobbibobbi beebeebobbibobbi -The baby beebee bird, new to the zoo, is singing his song. . .ALL NIGHT LONG! Nothing the animals do or say will stop him. Until, that is, they come up with a plan to teach the baby beebee bird that nighttime is really best for sleeping — especially for little birds. Help the Children sing the Baby BeeBee bird song –they are sure to learn the b sound!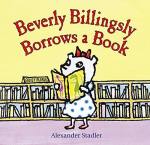 Beverly Billingsly Borrows a Book

One very special morning Beverly Billingsly becomes a proud new card-carrying member of the Piedmont Public Library. But what happens when she forgets to return her book by its due date? Will Beverly ever be able to borrow another book?  Beverly and her favorite librarian, Mrs. Del Rubio, prove just how friendly a place the library can be.    Take a class trip to the school library.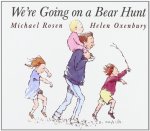 We're Going on a Bear Hunt (Classic Board Books)

We're going on a bear hunt. We're going to catch a big one…. This is a great book for sequencing!  Use the Bear Hunt Sequencing Activities (included in this pack)   Go on a bear hunt!  Make binoculars using toilet paper rolls – you can use fun duct tape to put them together. 
A box is just a box . . . unless it's not a box. From mountain to rocket ship, a small rabbit shows that a box will go as far as the imagination allows.  Do Not a Box activities (included)
The Pigeon really needs a bath! Except, the Pigeon's not so sure about that. Besides, he took a bath last month! Maybe. It's going to take some serious convincing to try and get the Pigeon to take the plunge.  Do you want to make a pigeon (included)
There were horses and sheep and goats and geese–and a jaunty old scarecrow leaning on his hoe. And they all lived together by the big red barn.  Farm Alphabet book (included) 
Print and Go!  Everything you need!
This letter B book list will be also helpful in some activities below:
Letter B Craft: Bat Cardboard Tube
Beginning Sounds Letter B Worksheets