Letter B Craft: Bat Cardboard Tube
Kids love interactive craft projects. This little cardboard tube bat has wings that actually flap like a real bat! Kids will love making this cardboard tube bat that will go along perfectly with a letter of the week study on the letter B. You can also use this fun Letter B craft during October for Halloween fun! These little bats look adorable, but they are so easy to make, too! Use this craft project during B week, or when working through the alphabet. The project is simple enough for both preschoolers and kindergarten kids. Before we begin, perhaps you are looking for some books to go along with this letter B craft. Here are my recommendations for letter B books:

Bats at the Beach (A Bat Book)


Brown Bear, Brown Bear, What Do You See?


Blueberries for Sal (Viking Kestrel picture books)


The Baby Beebee Bird


Beverly Billingsly Takes a Bow


Beverly Billingsly Borrows a Book


Not a Box


We're Going on a Bear Hunt (Classic Board Books)


The Pigeon Needs a Bath!


Big Red Barn

Letter B Craft: Bat Cardboard Tube

What you'll need to make the B is for Bat Cardboard Tube Craft for each child:< ul>
1 sheet of black construction paper
1 sheet of white paper
2 googly eyes
1 brad
Scissors
Glue stick
1 cardboard tube (a toilet paper roll works great for this, or you can cut a paper towel roll into thirds)
B is for Bat Cardboard Tube Craft Directions
Cut a piece of black paper to cover the entire cardboard tube. Glue the paper to the cardboard roll.
Cut a fang shape from the white paper. Cut out two bat wings from the black paper.
Glue the eyes and fangs to the bat's face.
Stick a brad through the two wings and the back of the bat. Open the brad so that the wings can move up and down freely.

Now your bat can fly away and catch letter B's to eat!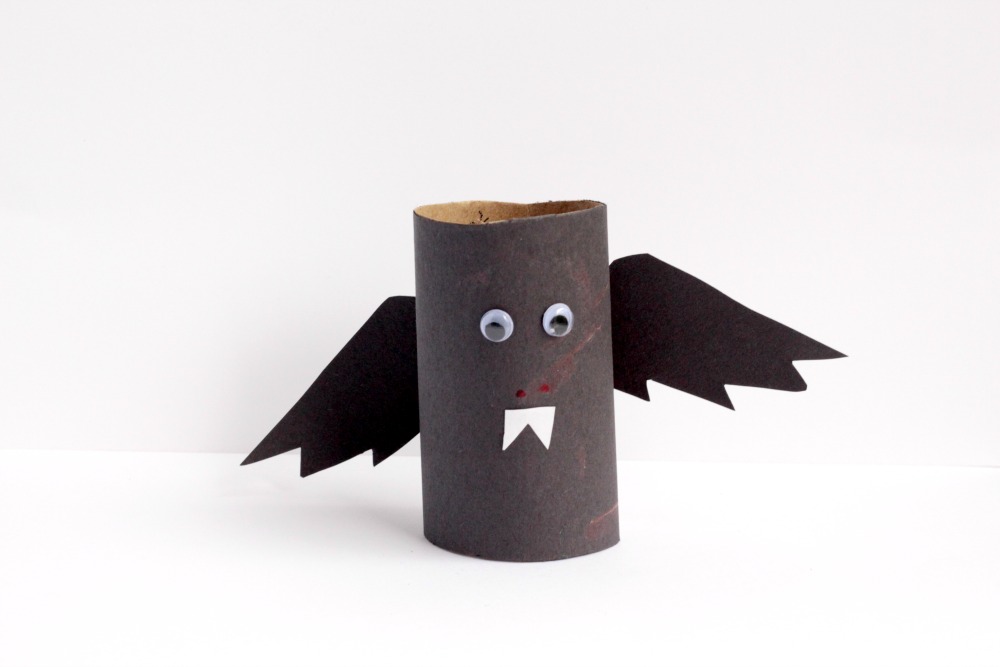 Little ones will love playing with their new bat crafts, which will help them remember the sound that B makes. If you want to take this farther, have the kids cover the bat in uppercase and lowercase B's. This will give them writing practice along with their craft project. Writing letters is still fun when a craft is involved!
If You like this post, you will like:
Beginning Sounds Letter B Worksheets