20+ Free Letter H Crafts for Preschool
Hi, the hippo is coming with the hot air balloon which has hearts on it. You will also find a hot dog, a horse, a helicopter, and other fun things to do in these 20 Free Letter H Crafts for Preschool.  I say these crafts are free because I think you should have many of the materials in your home or classroom. These crafts can  help you to introduce children to the letter and the letter sound in a fun and great way. You also can do the crafts for just simply to have fun at home or at school in the preschool or kindergarten levels. Today I have 20 Free Letter H Crafts for Preschool for you that are easy and fun to make.  I also have a few great books that are fun to read when teaching the letter H sound.  Have fun!

The Red Hen


The Little Red Hen (Paul Galdone Classics)


A House for Hermit Crab (The World of Eric Carle)


Blue Hat, Green Hat (Boynton on Board)


Harold and the Purple Crayon (Purple Crayon Books)


The Little Red Hen (Makes a Pizza)


The Hat

20 Free Letter H Crafts for Preschool
Here are a few of our favorite free Letter H crafts for preschool  Enjoy!
Letter H Craft: Hippo Egg Carton Craft – Mrs. Karle's Sight and Sound Reading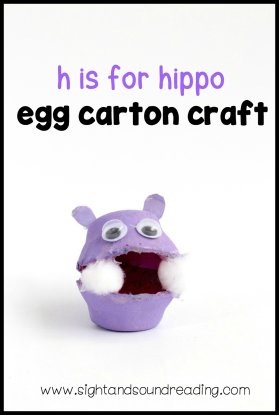 Uppercase Letter H – From ABC's To ACT'S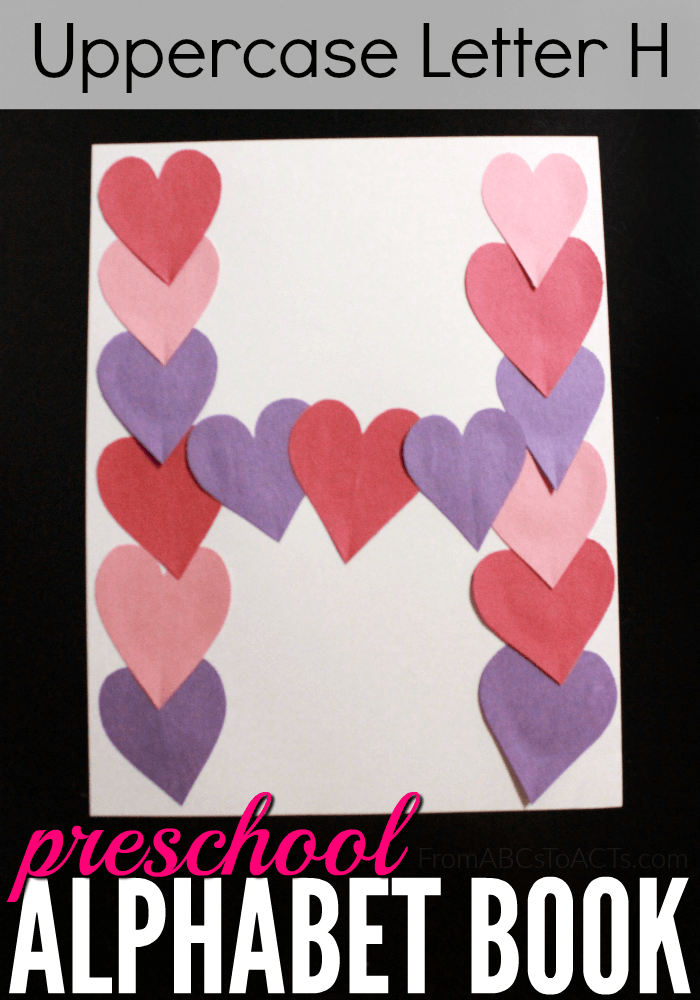 Alphabet Letter Crafts: Letter H is for Hat- East Coast Mommy
Hummingbirds Start With H – Learn Create Love
Hot Air Balloon Cupcake Liner – I Heart Crafty Things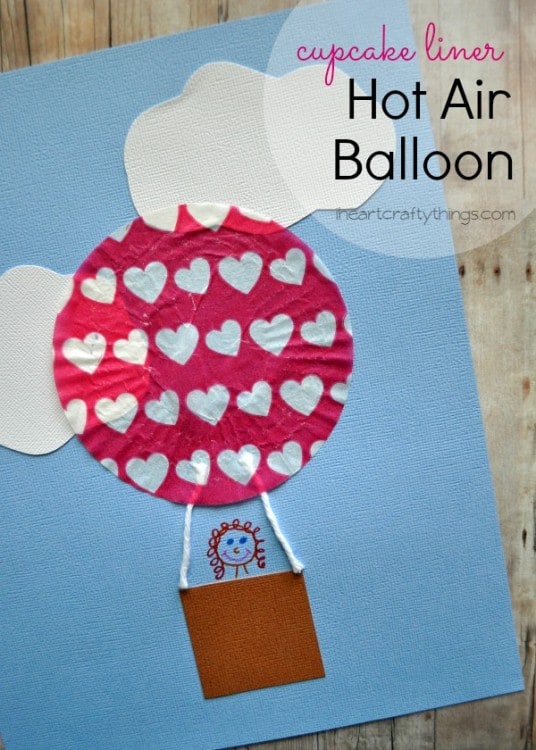 Letter H is for Horse – Totally Tots
Letter H Crafts: Hotdogs – Having Fun At Home
H is for Hippo – Kids Activities Blog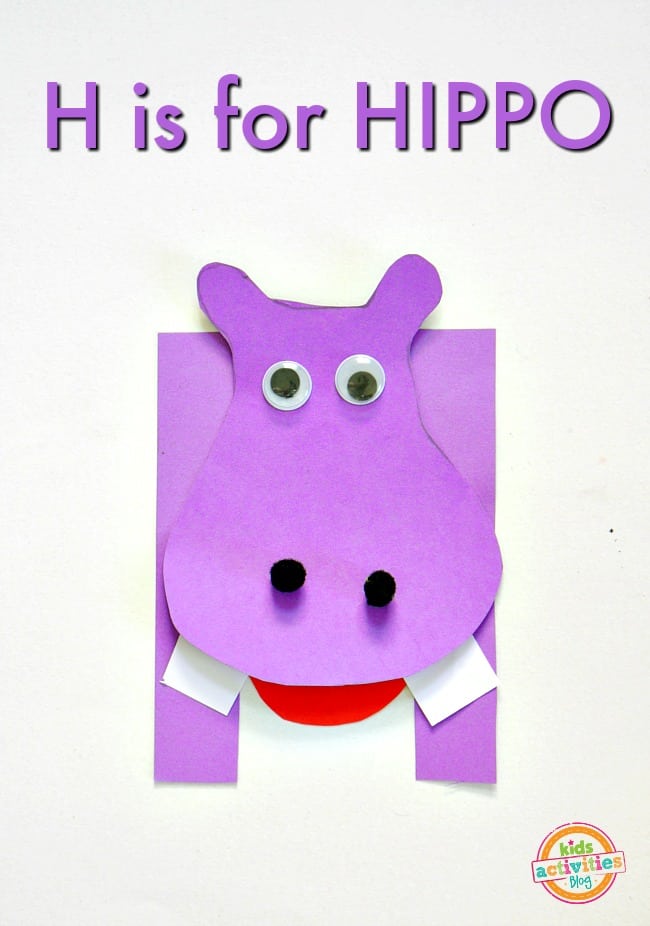 H Is For Helicopter – Ducks 'n A Row
Letter Oh The Week "H" – How To Run A Home Daycare
Letter Of The Week: H is for Hand – No Time For Flashcards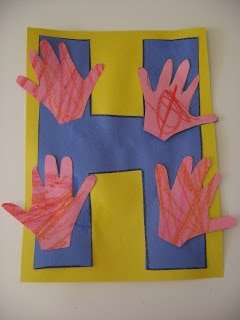 H Is For House – Crystal and Co.
H is for Hibernation – Glued to My Crafts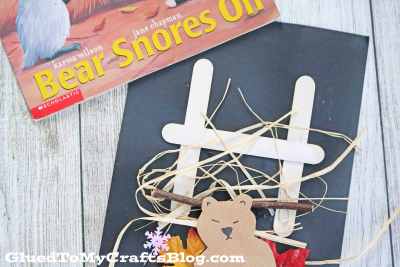 Upper And Lowercase H – The Princess And Toddler
Paper Plate Hedgehog – Housing A Forest
Toilet Roll Helicopter Craft – Pink Stripey Socks
H Is For Hippo – Creative Cents
Lowercase H craft – From ABC's To ACT's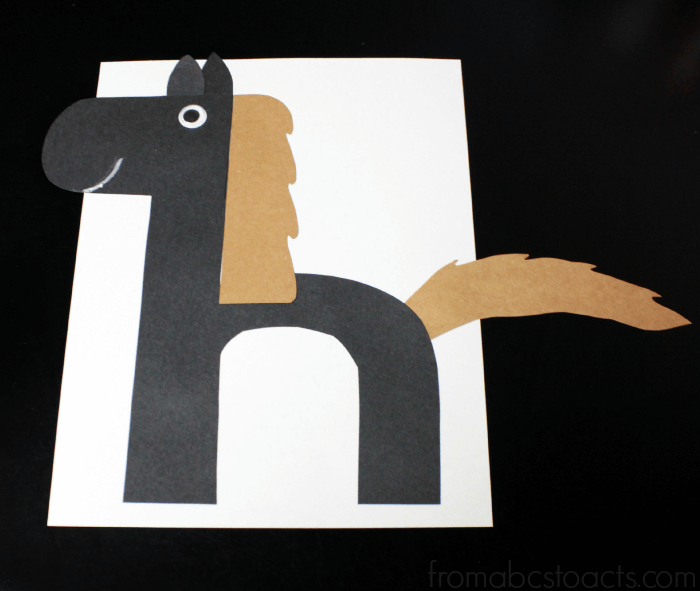 H Is For Hermit Crabs – Diapers To Diplomas
H Is For Heart Hand-Print Craft – The Parenting Patch
H Is For Honey Bubbles – My Bright Firefly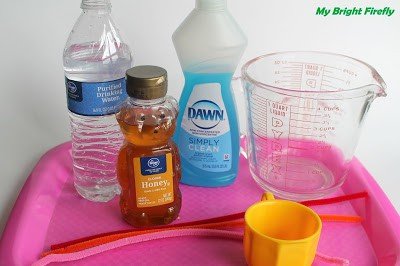 If you like this book list, you can visit:
Letter H Craft: Hippo Egg Carton Craft
Free Phonic Friday: The Letter Hh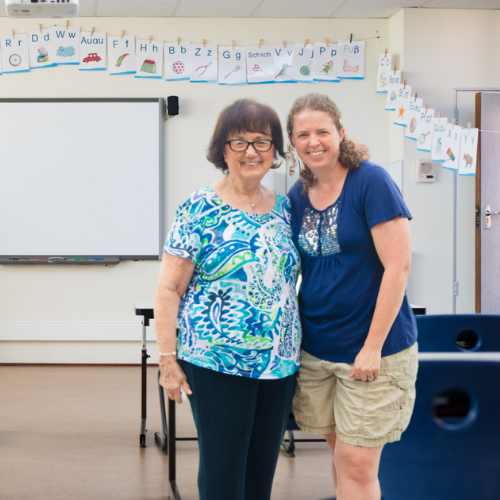 Madreen Karle is a master first grade reading teacher with over 30 years of classroom experience. She taught reading in a special needs and English as a Second Language classroom. After retiring she wrote a reading program to help others learn how to teach reading. She is a trusted educator and author of 5 books to help teach children to read and write. In addition to her books, she is a mentor for 3 websites that give reading teacher tips (Mrs. Karle's Sight and Sound Reading, Mrs. Karle's Reading Patch, and Mrs. Karle's Handwriting Patch). Through her teaching she learned that confidence was the key to learning to read. A child who is not confident at reading does not like to read and struggles to read. Mrs. Karle created "sunshine moments" to help teach children how to grow their confidence and learn to read.
Meeghan Karle Mousaw (Madreen's daughter) has her Master's in Special Education. She has 8 years experience teaching children to read online. In addition, she developed a curriculum to teach children handwriting called The Handwriting Patch. With the Handwriting Patch learning is fun because children learn to draw and learn handwriting at the same time. In 2019 The Handwriting Patch curriculum became an amazon best seller the first year it was released, helping thousands of kids learn handwriting with a unique, fun method. She is mom to 6 kids, each with differently learning abilities and struggles.
The Reading Patch was established by the creators of Mrs. Karle's Sight and Sound Reading. Together they have been featured on the NBC media outlets and Parents Magazine online. Over the last 8 years in their online platform, Madreen and Meeghan have worked tirelessly with teachers, homeschoolers and parents looking to help children learn to read to become a trusted authority in teaching children to read and advocating early literacy skills. They often partner with other educational experts to deliver the most current information to the Reading Patch community.