Here we come to the letter I, the third vowel from the alphabet sequence. Like the other vowels, The letter I has both the long and short sounds. It also has various combination to make digraphs. There are a lot of variations of sounds and letter that the letter I can create in any position in words. However, the preschool and kindergarten kids need to get introduced to the beginning letter I sound first. Here is a letter I book list for kids to learn the letter I sound.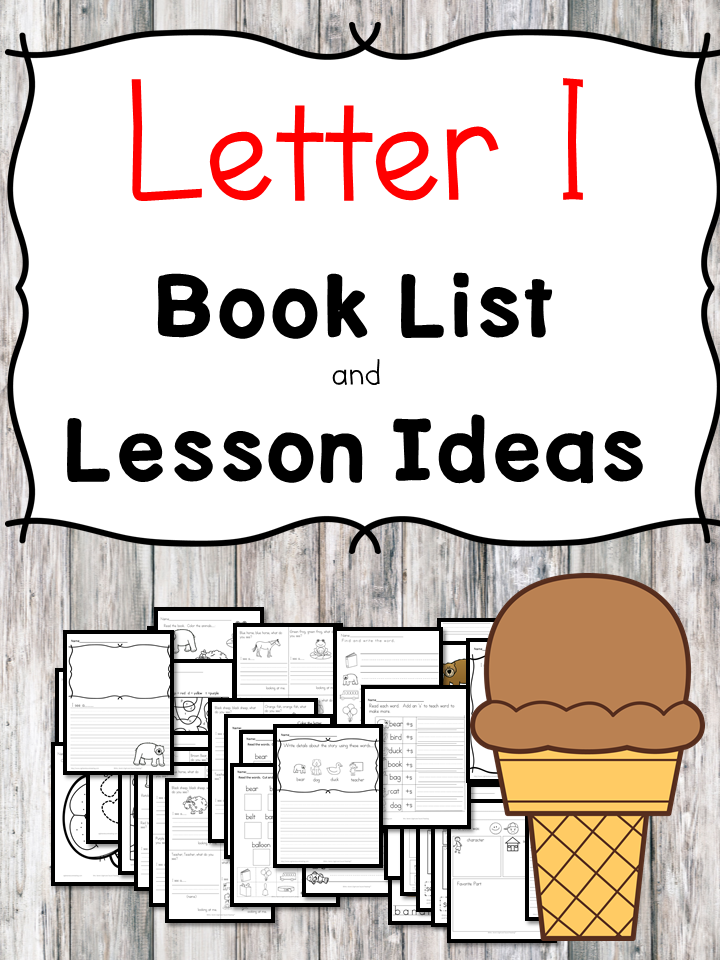 Letter I Book List
Alex just has to convince his mom to let him have an iguana, so he puts his arguments in writing. He promises that she won't have to feed it or clean its cage or even see it if she doesn't want to. Of course Mom imagines life with a six-foot-long iguana eating them out of house and home. Alex's reassurances: It takes fifteen years for an iguana to get that big. I'll be married by then and probably living in my own house. and his mom's replies: How are you going to get a girl to marry you when you own a giant reptile? Have kids in hysterics as the negotiations go back and forth through notes. And the lively, imaginative illustrations show their polar opposite dreams of life with an iguana. Write a letter convincing your mom you want something… (writing prompt included)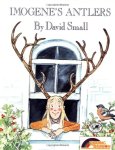 Imogene's Antlers (Reading Rainbow)

Imogene awakens one morning to find she has grown antlers. Do the Imogene's Antlers Activity/Writing Prompt (included)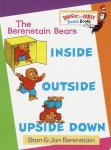 The Berenstain Bears Inside Outside Upside Down

A bear explores a carton on a truck and gets carried away. By the time he has returned, the reader will be exposed to the concepts of "inside, outside, upside down."This is a good time to introduce prepositions…the bear is inside, outside, upside down! You can act out kinesthetically to show when you are in, out, on, below, etc…
Play Simon Says at their desks… Simon says go under… next to… in front of… etc. Preposition worksheets/game (included)
This was the first of four Caldecott Honor Books by Leo Lionni. Published in 1960 and virtually out of print in hardcover for decades, Knopf acquired the hardcover rights from the original publisher just in time to showcase Lionni's 100th anniversary celebration in 2010 and the book's 50th anniversary. The bold graphics and beautiful cutout paper collages of colorful birds, foliage, and the clever green inch worm are as fresh and appealing as ever, and should appeal to a whole new audience in this accessible board book format.
Way, way up north in a snow-covered, frozen world, a young girl breaks a hole in the ice and fishes for her supper. But instead of a fish, at the end of the line is a small, brightly painted wooden bird. She ties it onto her necklace, next to a small white bear.
Day after day her fishing pole brings up more colorful surprises from the swirling sea under the frozen ice. She decorates her igloo with the colorful treasures and animals come from far and wide to visit with her and share stories of faraway lands. On the last day she visits the fishing hole she drops the small bear from her necklace into the water
Faraway, a young boy walks along a beach in the hot, hot sun. He throws something colorful into the water. Then something catches his eye. There washed up on the beach is a small wooden bear.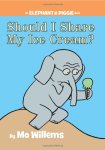 Should I Share My Ice Cream? (An Elephant and Piggie Book)

Gerald is careful. Piggie is not. Piggie cannot help smiling. Gerald can. Gerald worries so that Piggie does not have to. In I wanna Iguana we try to convince someone else that we want an iguana. With this book, we try to convince ourselves whether we want to share something. This is another opportunity to talk about persuading someone (or yourself!).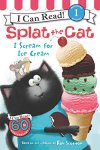 Splat the Cat: I Scream for Ice Cream (I Can Read Level 1)

Splat and his class go on a field trip to an ice cream factory in this delectable I Can Read book from New York Times bestselling author-artist Rob Scotton. Splat can barely sit still during the bus ride. He's imagining the mountain of ice cream he thinks he'll get to eat! But when Splat gets there, that mountain becomes more of an avalanche. It's up to Splat and his classmates to save the day!
Dragons love ice cream when it's hot outside, As a liquid, a solid, or even deep fried. On top of a cone, in a cup or a bowl, They can slurp it, or lick it , or swallow it whole!"
If you like this post, you will also need to visit:
Short Letter I Craft: Inchworm Pom Pom
Beginning Sound Letter I Worksheet