The letter K sound is similar with the hard letter C sound and the ck digraph. It is sometimes confusing to choose the right letter to write the k sound for some kids. Reading story to them will help them getting familiar with the letter k sound. Today I would like to share the letter K book list that exposes the use of the letter K sound, especially for the beginning letter. Have some fun.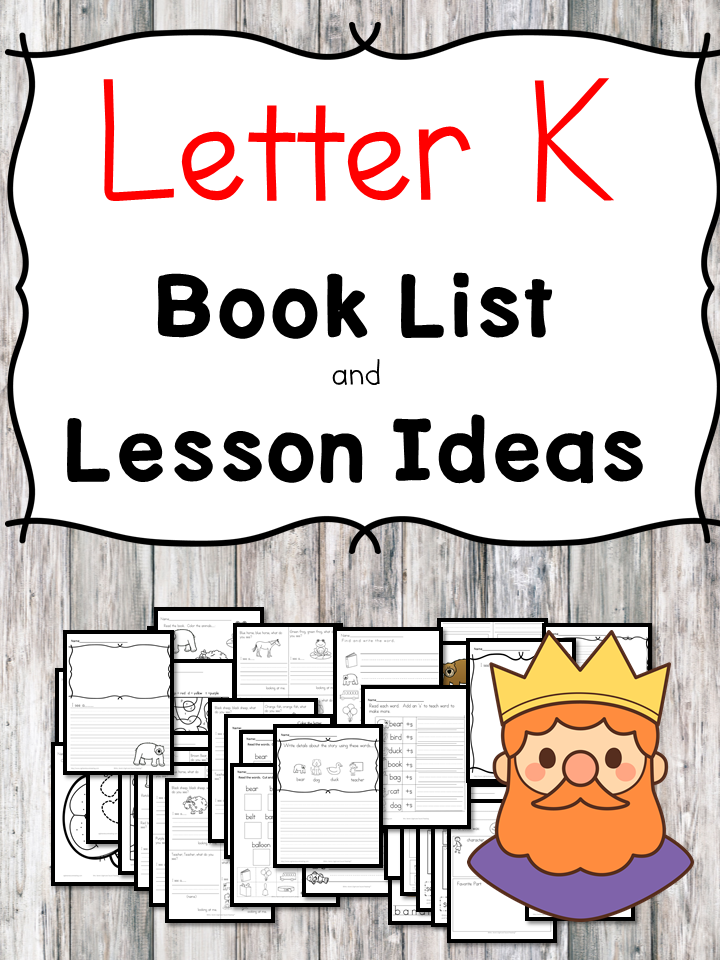 Letter K Book List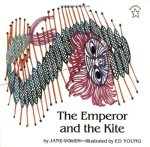 The Emperor and the Kite (Paperstar Book)

Largely ignored by her own family, Princess Djeow Seow spends her days playing with a kite made from paper and sticks. But when the Emperor is imprisoned in a high tower, only the Princess can save the day, flying her kite high up into the sky to rescue her father This story is good for discussing beginning, middle, and end, plot, character and setting. There are activities in the Letter K pack to help further reinforce these concepts.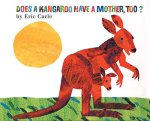 Does a Kangaroo Have a Mother, Too?

Do animals have mothers, too? Of course they do—just like me and you! From baby kangaroos, called joeys, to baby elephants, called calfs, every kind of animal has a mother. Inside this playful and colorful book you will see all sorts of different babies with their mothers, all with one thing in common: Their mothers love them very, very much—just like your mother loves you! Come right in and meet the family—the animal family, that is—in words and pictures by Eric Carle. Do the Does a Kangaroo Have a Mother Too? Mini book (included in letter K packet)
This adorable picture book celebrates all the familiar milestones and moments shared by every single kindergartener. Whether it's the first-day-of-school jitters or the hundredth-day-of-school party, every aspect of the kindergarten experience is introduced with a light and funny poem–not to mention charming illustrations.
Katy's distress at being a kangaroo with no pouch is quickly remedied by a kindly construction worker. This story is good for discussing beginning, middle, and end, plot, character and setting. There are activities in the Letter K pack to help further reinforce these concepts.
King Midas and the Golden Touch
If you like this post, you need to check out:
Letter K Craft: Kangaroo Paper Craft
Beginning Sound Letter K Worksheet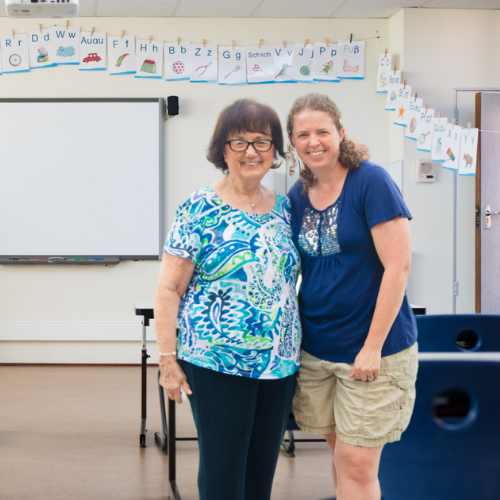 Madreen Karle is a master first grade reading teacher with over 30 years of classroom experience. She taught reading in a special needs and English as a Second Language classroom. After retiring she wrote a reading program to help others learn how to teach reading. She is a trusted educator and author of 5 books to help teach children to read and write. In addition to her books, she is a mentor for 3 websites that give reading teacher tips (Mrs. Karle's Sight and Sound Reading, Mrs. Karle's Reading Patch, and Mrs. Karle's Handwriting Patch). Through her teaching she learned that confidence was the key to learning to read. A child who is not confident at reading does not like to read and struggles to read. Mrs. Karle created "sunshine moments" to help teach children how to grow their confidence and learn to read.
Meeghan Karle Mousaw (Madreen's daughter) has her Master's in Special Education. She has 8 years experience teaching children to read online. In addition, she developed a curriculum to teach children handwriting called The Handwriting Patch. With the Handwriting Patch learning is fun because children learn to draw and learn handwriting at the same time. In 2019 The Handwriting Patch curriculum became an amazon best seller the first year it was released, helping thousands of kids learn handwriting with a unique, fun method. She is mom to 6 kids, each with differently learning abilities and struggles.
The Reading Patch was established by the creators of Mrs. Karle's Sight and Sound Reading. Together they have been featured on the NBC media outlets and Parents Magazine online. Over the last 8 years in their online platform, Madreen and Meeghan have worked tirelessly with teachers, homeschoolers and parents looking to help children learn to read to become a trusted authority in teaching children to read and advocating early literacy skills. They often partner with other educational experts to deliver the most current information to the Reading Patch community.