Letter R Craft: Raccoon Craft
If you love raccoons, you'll love this adorable Letter R Craft is for Raccoon craft. I love making crafts from materials that I already have lying around, and this time, I made this raccoon from a disposable cup I had lying around. A few pieces of paper later, and the adorable raccoon is born! Use this craft when learning about the letter R or when studying raccoons or other night creatures.
Today, I also have a few great books that are fun to read when teaching the letter R sound.  Have fun!
The Berenstains' B Book
is sort of a silly book.  I think ever single word in the book starts with the letter R.  Big Brown Bear bikes with blue bull and a beautiful baboon, blowing bubbles….  There are definitely a lot of R words in the book, and in the very least it makes kids giggle.  If you are looking for other letter R activities to do, I have an entire pinterest board you can surf for ideas!  (I have a board for every letter of the alphabet too!)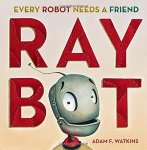 Raybot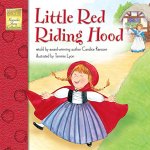 Little Red Riding Hood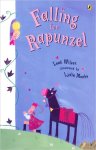 Falling for Rapunzel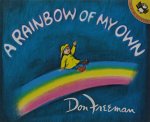 A Rainbow of My Own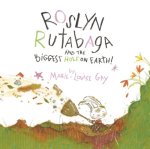 Roslyn Rutabaga and the Biggest Hole on Earth!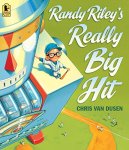 Randy Riley's Really Big Hit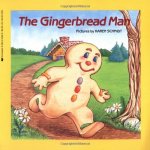 The Gingerbread Man (Easy-to-Read Folktales)
" />
Another great book that is perfect to read at the beginning of the school year (and that has a raccoon as the main character), is The Kissing Hand!
The Kissing Hand (The Kissing Hand Series)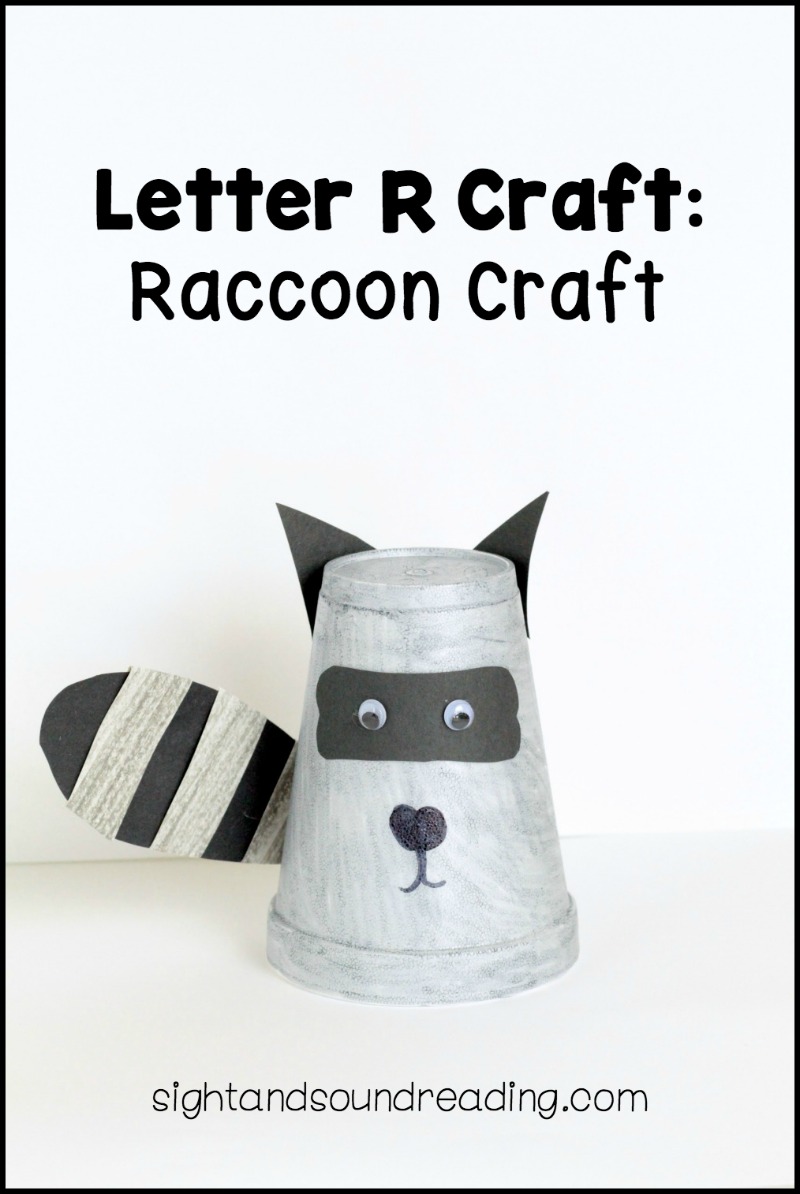 Letter R Craft is for Raccoon Craft for Kids
What you'll need to make the R is for raccoon craft for each child:
1 Grey paper cup (you can also color a styrofoam cup grey)
Black construction paper
Glue
White paper
Grey marker
2 googly eyes
Black marker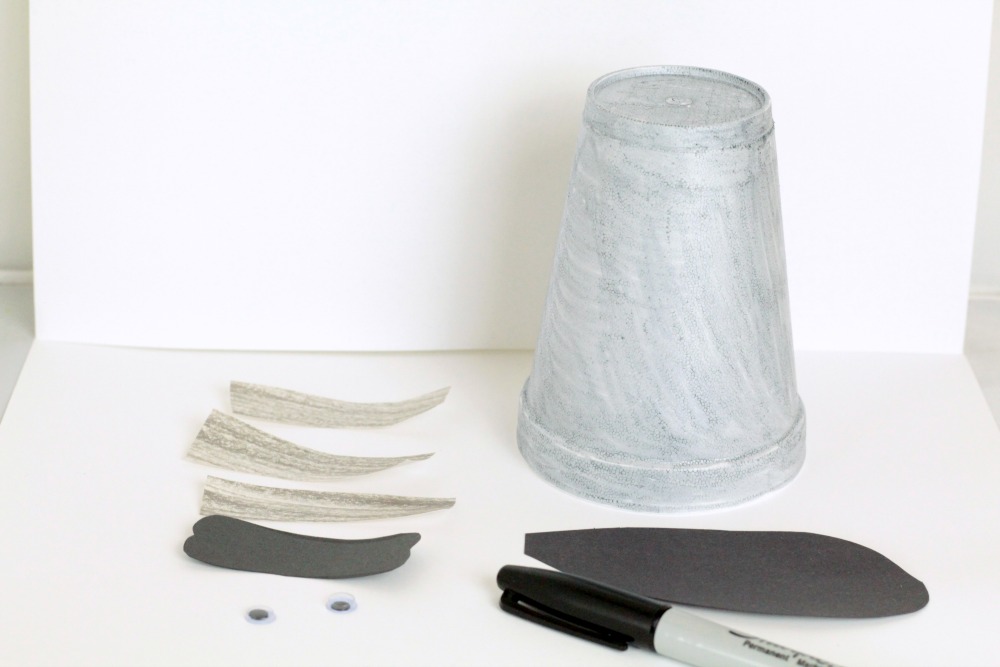 R is for Raccoon Craft Directions
If you can purchase grey cups to use with this project, your life will be much easier. Check party stores for grey cups. Silver colored cups will also work for this if you can't find actual grey. If you use styrofoam cups, you have to color it in with a permanent marker. And since little kids can't really handle permanent markers, if you do it this way, you'll have to color a dozen or more styrofoam cups in advance, which would take FOREVER. So, definitely look for grey cups if you're making this project with a lot of kids. If you're just making one at home, you can color a styrofoam cup.
Cut out a black mask, three white strips of paper, a black tail, and 2 black ears in advance.
When it is time to make the craft, have the kids color the white strips of paper grey and glue them to the black tail to make the raccoon's striped tail.
Glue the mask to the cup and the ears to the top of the cup. Glue the eyes in place, then draw on a nose and mouth with a marker.
The raccoon craft is ready to go!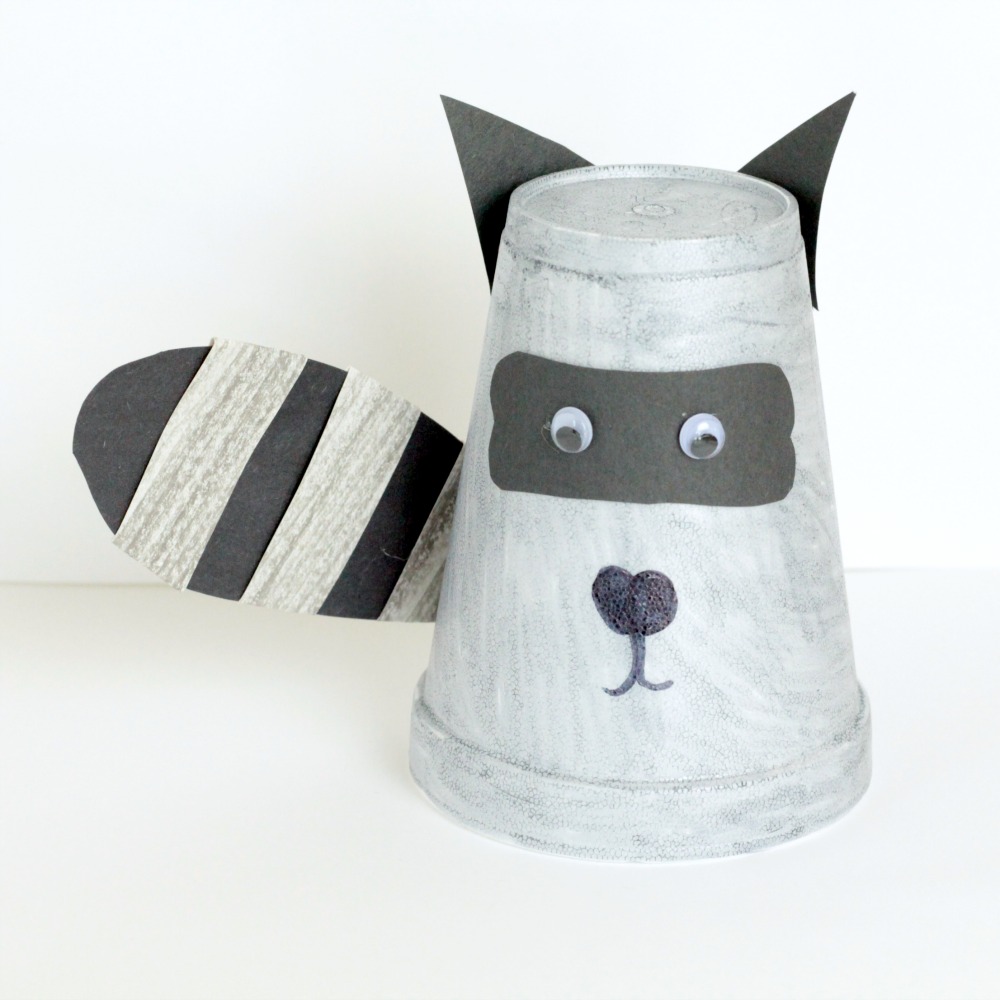 If you like this post, you might like:
Beginning Sounds Letter R worksheets