Letter T looks like a hammer and sounds like the letter D sound, unless it is voiceless. For sure, kids will enjoy the tiger, trees, and turtle. Letter T is also the component to create the digraph th. Here is the letter T Book list that will goes well with the study of the letter T.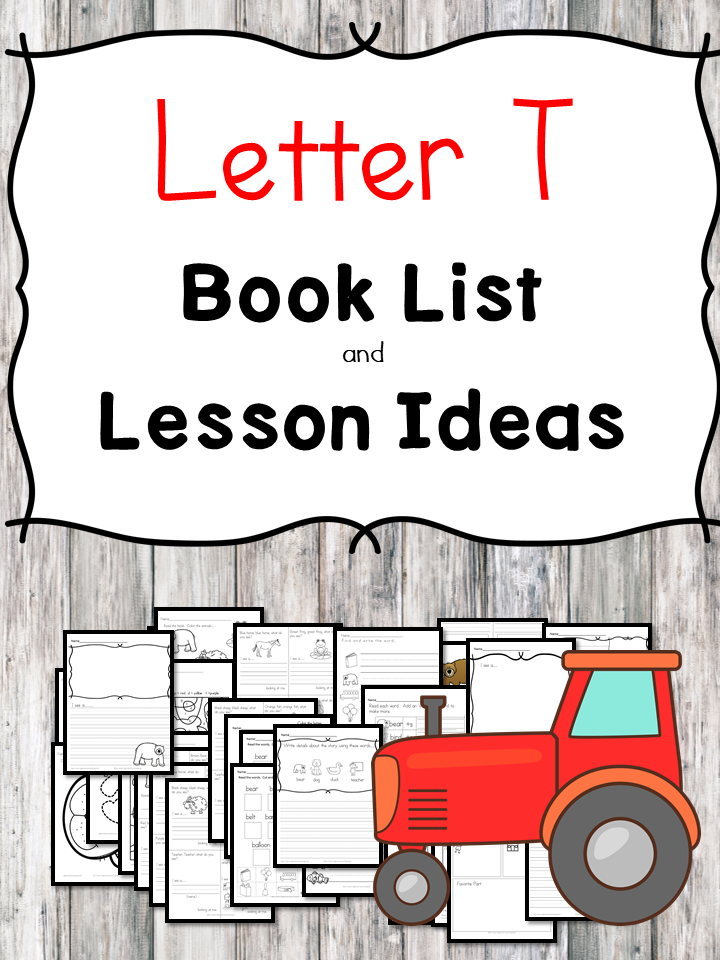 Letter T Book List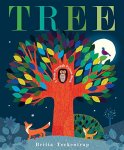 Tree: A Peek-Through Picture Book

Through a hole in the book's cover, an owl invites you inside to meet a majestic tree and all its forest inhabitants during the changing seasons. With clever peekaboo holes throughout, each page reveals a new set of animals playing and living in the tree—baby bears frolicking in the spring, bees buzzing around apples in the summer, squirrels storing nuts in the fall, and finally the lone owl keeping warm during the winter chill—until another year begins. . . This is a fantastic book to learn about the seasons. It is also a great book for letter T week …This week we can…Make Fall Trees or Make trees with apples. Do Fall worksheets (included)  Classify and Compare and Contrast the Seasons –Talk about how each season is different. How do you know the differences? What animals are different? How is it different for the TREE. Describe each season and see if the students can classify and tell you which season it is. This is a non-fiction book and a great way to introduce non-fiction writing to the students.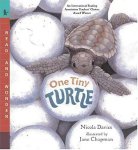 One Tiny Turtle: Read and Wonder

Far, far out at sea lives one of the world's most mysterious creatures, the loggerhead turtle. For thirty years she swims the oceans, wandering thousands of miles as she searches for food. Then, one summer night, she lands on a beach to lay her eggs — the very same beach where she herself was born. Nicola Davies's lyrical text offers fascinating information about the journey of the tiny, endangered loggerhead, while charming paintings by Jane Chapman vividly illustrate one turtle's odyssey.
One day, Vincent's mother asks him to go to the store to pick up a few items: "a bunch of carrots, a box of rice, some China tea, a big, firm pear, and a tin of peas" to be precise. "And hurry home in time for tea!" she says. Sounds easy enough.Yet distractions are at every turn, causing havoc with Vincent's memory. All of a sudden, a tin of peas is replaced by a trapeze; a big, firm pear becomes a big furry bear; and a box of rice transforms into a box of mice! Needless to say, Vincent's mother is in for quite a surprise. Told with a playful rhythm for reading aloud and illustrated with exuberance and great child appeal, this humorous picture book will have kids laughing and asking for repeated readings. This is an adorable book about a boy that goes to the story to get a list of things but along the way forgets what he needed to get. This is a great introduction to the game Telephone!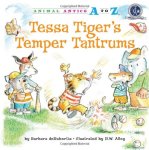 Tessa Tiger's Temper Tantrums (Animal Antics A to Z)

Tessa Tiger likes to play sports but NOT when she loses. She stomps and storms until her friends don't want to play with her anymore. Can Tessa change her attitude and make T-ball fun again for everyone? This is a great time to discuss being a good sport and playing nicely.
Today's the day the Teddy Bears have their picnic! Join Jerry Garcia (of the Grateful Dead) in this board book edition of the all-time favorite song, illustrated by bestselling artist Bruce Whatley. It's rollicking reimaging of the classic song—with singing, dancing, and picnicking teddy bears and a slight '60s twist. Come along—it's time for the Teddy Bears' Picnic! Listen to the Teddy Bear Picnic Song on Youtube after reading the book. Do: Teddy Bear Picnic Writing Prompts (included) Teddy Bear Picnic Color by letter/Sight word pages (included) Make a Teddy Bear (included) Teddy Bear Coloring Pages (included) Have a Teddy Bear Picnic or Sleepover! (Use the Teddy Bear Picnic Invitations (included)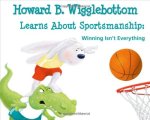 Howard B. Wigglebottom Learns about Sportsmanship:Winning Isn't Everything

You can use this fun, educator endorsed book to start a discussion with 6-8 year olds about sportsmanship and being a team player. If you want to further discuss sportsmanship and playing nicely and fair, this is another great book that helps with student behavior. (This entire series is great!)
If you liked this post, you will also like:
Beginning Sounds Letter T worksheets