February 20th is President's Day. On President's Day, we honor past and current presidents. Young kids won't really understand the importance of the day, but you can use this time to talk about two of the most important presidents of all time- George Washington and Abraham Lincoln.
These paper bag president puppets are fun for kids to make and they are the perfect thing to keep kids busy when you are talking about the real-life men the puppets are emulating. If you want to keep this craft mess-free, switch out the paint for construction paper and glue their clothes on, rather than painting them on.  I know you will have fun making this George Washington craft and Abraham Lincoln craft!  Before we begin, I have a few great book recommendations for you.  These books will help you learn about the presidents before making your craft!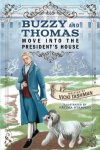 Buzzy and Thomas Move into the President's House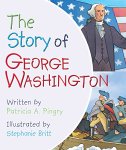 The Story of George Washington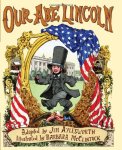 Our Abe Lincoln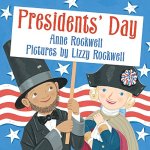 Presidents' Day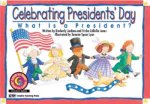 Celebrating President's Day: What Is a President? (Learn to Read Read to Learn Holiday Series)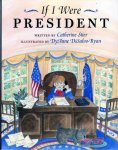 If I Were President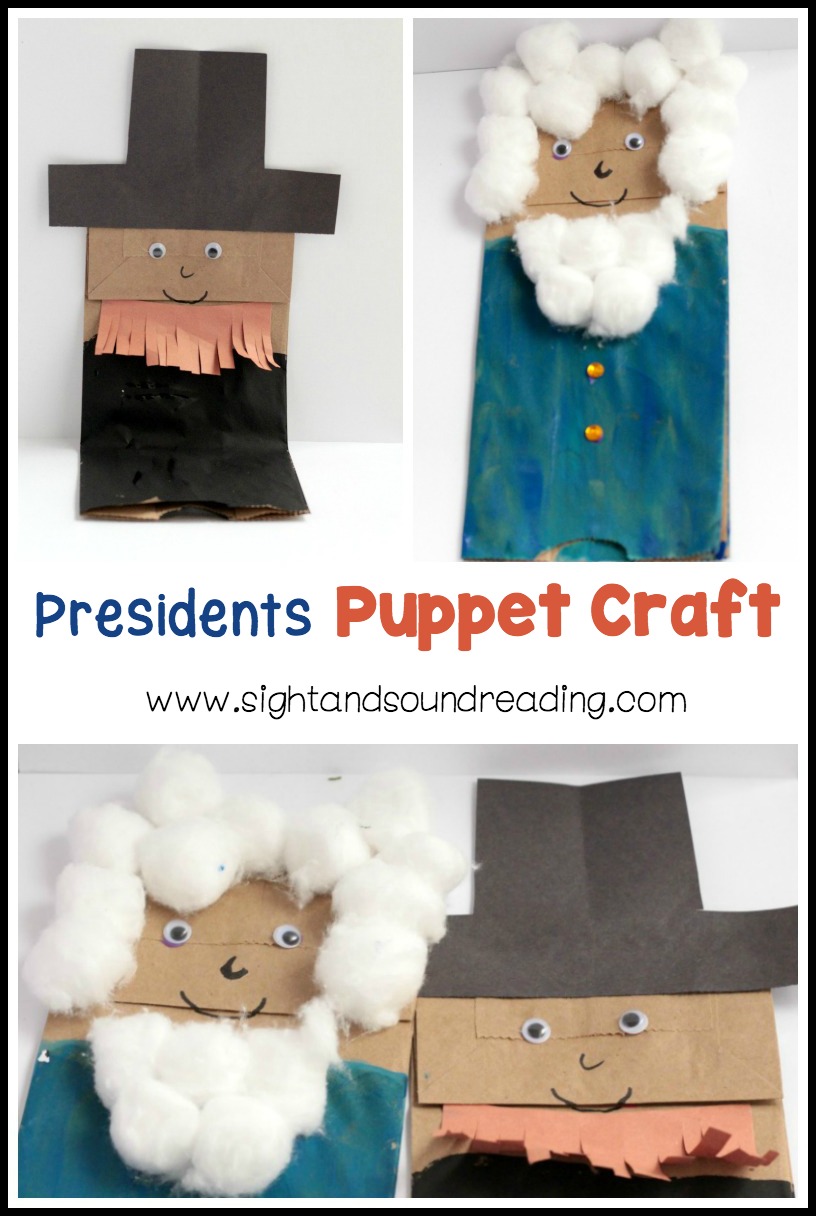 Paper Bag President Puppets
What you'll need to make the paper bag president puppets:
Paper bags (2 per child)
Black construction paper
Brown construction paper
Pencil
Cotton balls
Crayons or markers
Glue stick
Yellow beads or jewels
Blue and black paint
Googly eyes
Paper Bag President Puppets Directions
Before starting the craft with kids, cut out Abraham Lincoln's hat from black construction paper. If you want the kids to use paper rather than paint for the clothes, cut those out in advance as well.
Cut out a rectangle from brown paper as wide as the short side of the paper bag and about 2 inches long. Cut a fringe on the long side of the rectangle and curl it around a pencil. This is Abraham Lincoln's beard.
Show the kids how a paper bag can look like a face. Draw a smile on each bag right along the seam, so that when the bag opens, it looks like the president is talking.
Draw a nose and glue eyes onto each president.
If you are painting on clothes, have the kids paint on the clothes at this point and let them dry before moving on to the next step.
Abraham Lincoln Craft:
Glue the black hat to the top of the puppet.
Glue two googly eyes to the front of the puppet.
Glue the beard just below the opening of the puppet face.
Draw a red tongue inside the mouth.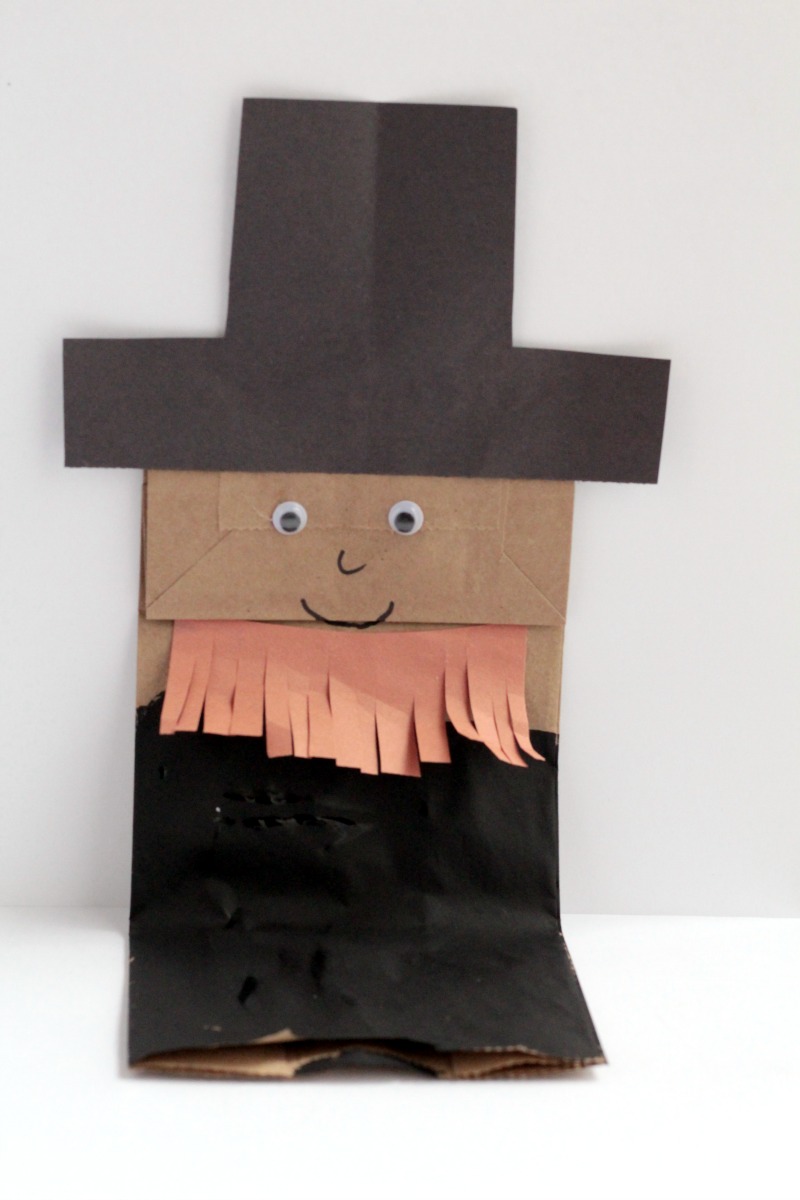 George Washington Craft:
Glue cotton balls around the top of the puppets face to make his wig.
Glue a row of cotton balls below the face to represent his ascot.
Glue two googly eyes to the face and draw a red oval inside the mouth.
Glue two yellow jewels to the front of his shirt.

Let the kids put on a presidental puppet show! What other presidents can you make using a paper bag?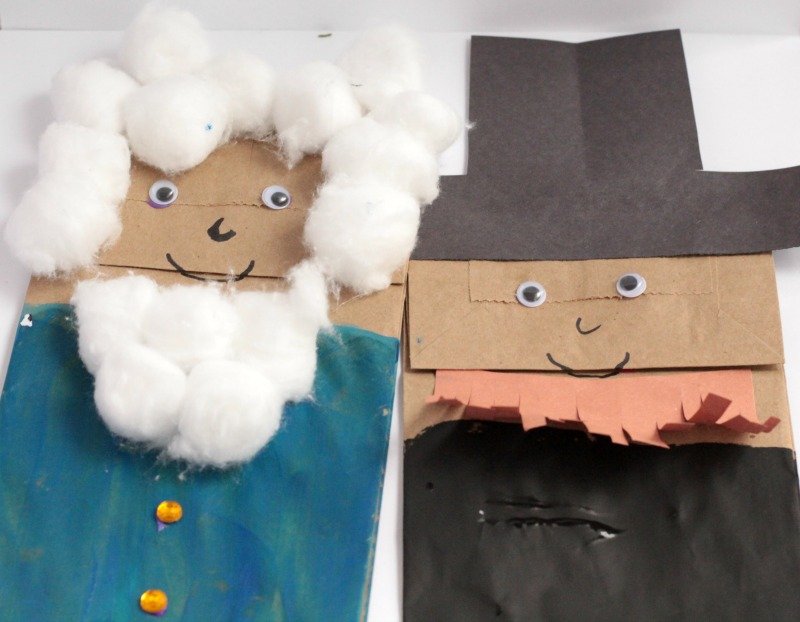 If you like this post, you might like
Preschool Crafts for Kids
Presidents' Day Activities for Kids
President's Day Writing Prompts
Abraham Lincoln Coloring Pages
President's Day Lesson Plan for Kindergarten
President's Day Worksheets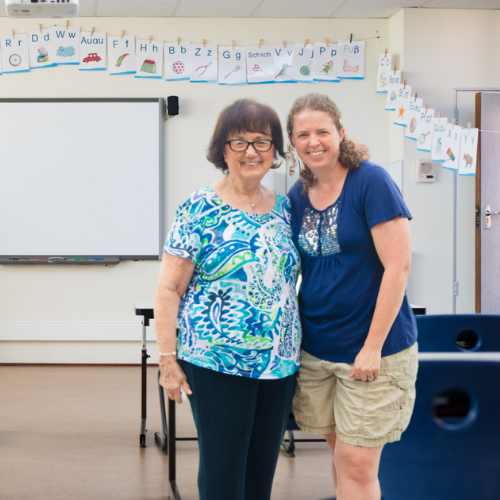 Madreen Karle is a master first grade reading teacher with over 30 years of classroom experience. She taught reading in a special needs and English as a Second Language classroom. After retiring she wrote a reading program to help others learn how to teach reading. She is a trusted educator and author of 5 books to help teach children to read and write. In addition to her books, she is a mentor for 3 websites that give reading teacher tips (Mrs. Karle's Sight and Sound Reading, Mrs. Karle's Reading Patch, and Mrs. Karle's Handwriting Patch). Through her teaching she learned that confidence was the key to learning to read. A child who is not confident at reading does not like to read and struggles to read. Mrs. Karle created "sunshine moments" to help teach children how to grow their confidence and learn to read.
Meeghan Karle Mousaw (Madreen's daughter) has her Master's in Special Education. She has 8 years experience teaching children to read online. In addition, she developed a curriculum to teach children handwriting called The Handwriting Patch. With the Handwriting Patch learning is fun because children learn to draw and learn handwriting at the same time. In 2019 The Handwriting Patch curriculum became an amazon best seller the first year it was released, helping thousands of kids learn handwriting with a unique, fun method. She is mom to 6 kids, each with differently learning abilities and struggles.
The Reading Patch was established by the creators of Mrs. Karle's Sight and Sound Reading. Together they have been featured on the NBC media outlets and Parents Magazine online. Over the last 8 years in their online platform, Madreen and Meeghan have worked tirelessly with teachers, homeschoolers and parents looking to help children learn to read to become a trusted authority in teaching children to read and advocating early literacy skills. They often partner with other educational experts to deliver the most current information to the Reading Patch community.