Today is the day the Teddy Bears have their picnic!  Teddy Bear Picnics are such a fun preschool or kindergarten activity…or, really a fun activity with any age group.  Today I have a few different Teddy Bear Picnic Invitations for you, in both color and black and white. Before we begin, let's look at some books and things to help you plan your teddy bear picnic!
The Teddy Bears' Picnic (Classic Board Books)
Tobar Teddy Bear'S Picnic – Child'S Teddy Bear Family Mini Tea & Picnic Set For Chi…
The Teddy Bears' Picnic
Teddy Bear Picnic Invitations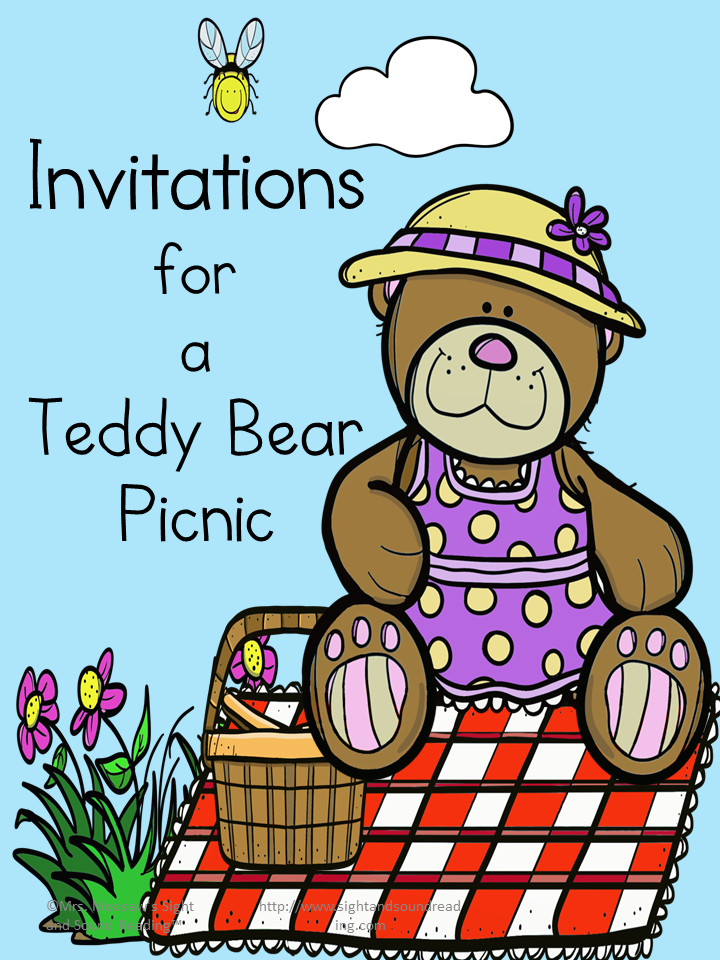 Here are what the Teddy Bear Picnic Invitations look like. If you would like to get a free copy of these Teddy Bear Picnic Invitations, enter your email below and you will be sent a copy of them. If you have any trouble at all, please email me at [email protected] I am happy to help!

Send me the free download now!
Check your email for your free download! Enjoy!
Here are some other posts you may like…
Teddy Bear Picnic Activities for Kindergarten
Invitations for a Teddy Bear Picnic
Do you want to make a teddy bear?
Teddy Bear Picnic Coloring Pages
Teddy Bear Picnic Writing Prompts