Do you want to disguise a turkey?
Thanksgiving is around the corner….it is that time of year when turkeys need to figure out how to escape!   To help the turkey escape, we are going to help him go in disguise.  Do you want to disguise a turkey?  Before we begin, we have to read 2 books:  Turkey Trouble and Run, Turkey Run.
Turkey Trouble
Run, Turkey, Run!
In both of these books, Turkey needs to find a way to escape the situation in which he is finding himself. He decides to go in disguise and casually exit the situation. What will happen? Each book is unique with different endings… Compare and contrast the books! It is a great lesson in comparing contrasting. It is also a great lesson in predicting what comes next. It also makes a great writing prompt! If I were a Turkey on Thanksgiving, I would…
Disguise a Turkey
Do you want to disguise a turkey?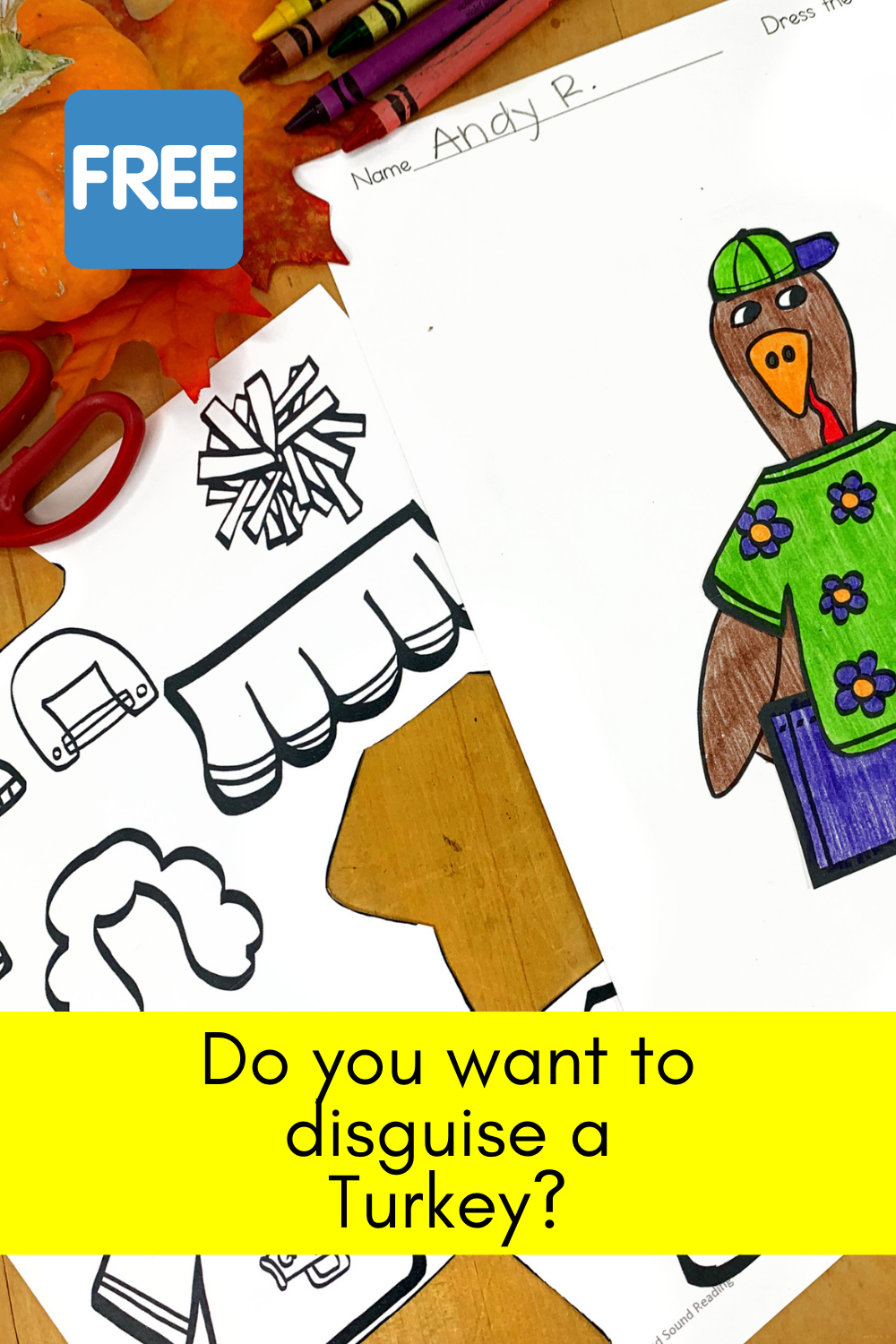 So, If you would like to disguise a Turkey, we have a printable pattern for you! You can color and cut out the clothes you wish for Turkey and then paste them onto him!
To get your free Disguise a Turkey activity, enter your name/email into the form below and you will be added to our mailing list where you will find out about more fun activities (like this one). If you have any trouble with your download, please email me at [email protected]
Disguise a Turkey
How to Grow a Confident Reader
1. Enter you email on this form to get your free download
2. Get tips to help you grow a confident new or struggling reader
When you join Mrs. Karle's Sight and Sound Reading
you will learn how to break free from patching together reading lessons
and learn how to grow a confident reader.
For more fun Thanksgiving Acivities, check out..
If you liked this activity, you will also like:
Thanksgiving Coloring Pages Activity | The Natural Homeschool
Printable Thanksgiving Gratitude Letters | Artsy Momma
Pumpkin Missing Number Addition| Fun Learning Ideas
Pete the Cat Thanksgiving Activity
Thanksgiving Books for Children
Free Thanksgiving Worksheets or Kids