Fun Color Matching Popsicles Craft
Are you looking for a fun craft to teach colors?  Today I have a Color Matching Popsicles Craft to help kids learn colors with hands-on fun.  The best part about it – you can even eat popsicles and match popsicles during the craft!  I can't think of a more delicious way to reinforce colors!  This is also a great way to reinforce the color sight words….  You can see if a child can read the word "red" and match it with the correct color!
Did you know that one sign of reading readiness is that a child knows how to identify his/her colors? In many ways, it is quite difficult to teach a child colors. The child either can recognize the difference in colors, or they don't see any difference. Until the child's brain is ready to see the differences, you cannot really get him to understand. One day it seems to just click and the child can see/understand colors.  They just sort of have a light bulb moment and they understand.
Before we begin, here are a few of our favorite books to help reinforce colors: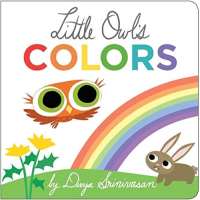 Little Owl's Colors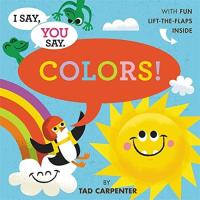 I Say, You Say Colors!


Brown Bear, Brown Bear, What Do You See?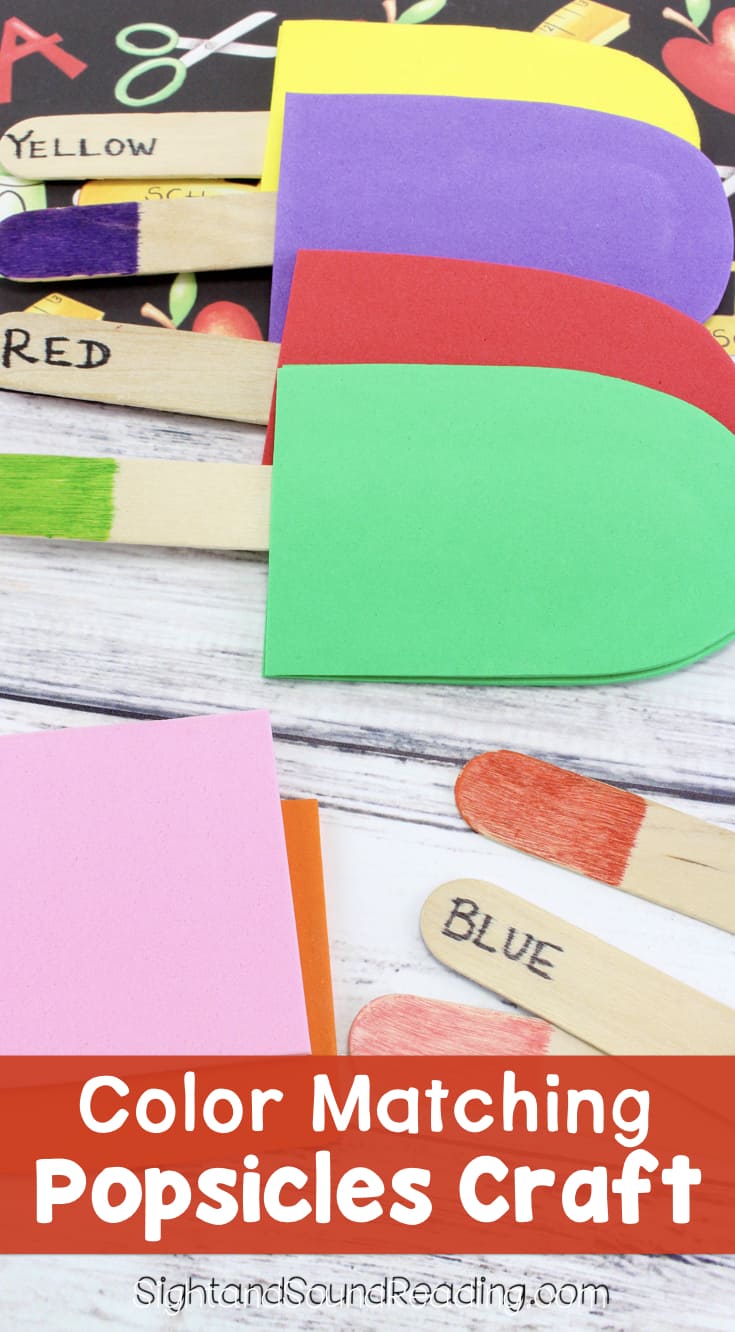 What's Needed
7 Large Wood Craft Sticks

7 Sheets of Foam—red, yellow, orange, green, blue, pink, purple

Permanent Markers—red, yellow, orange, green, blue, pink, purple, black

Hot Glue Gun

Scissors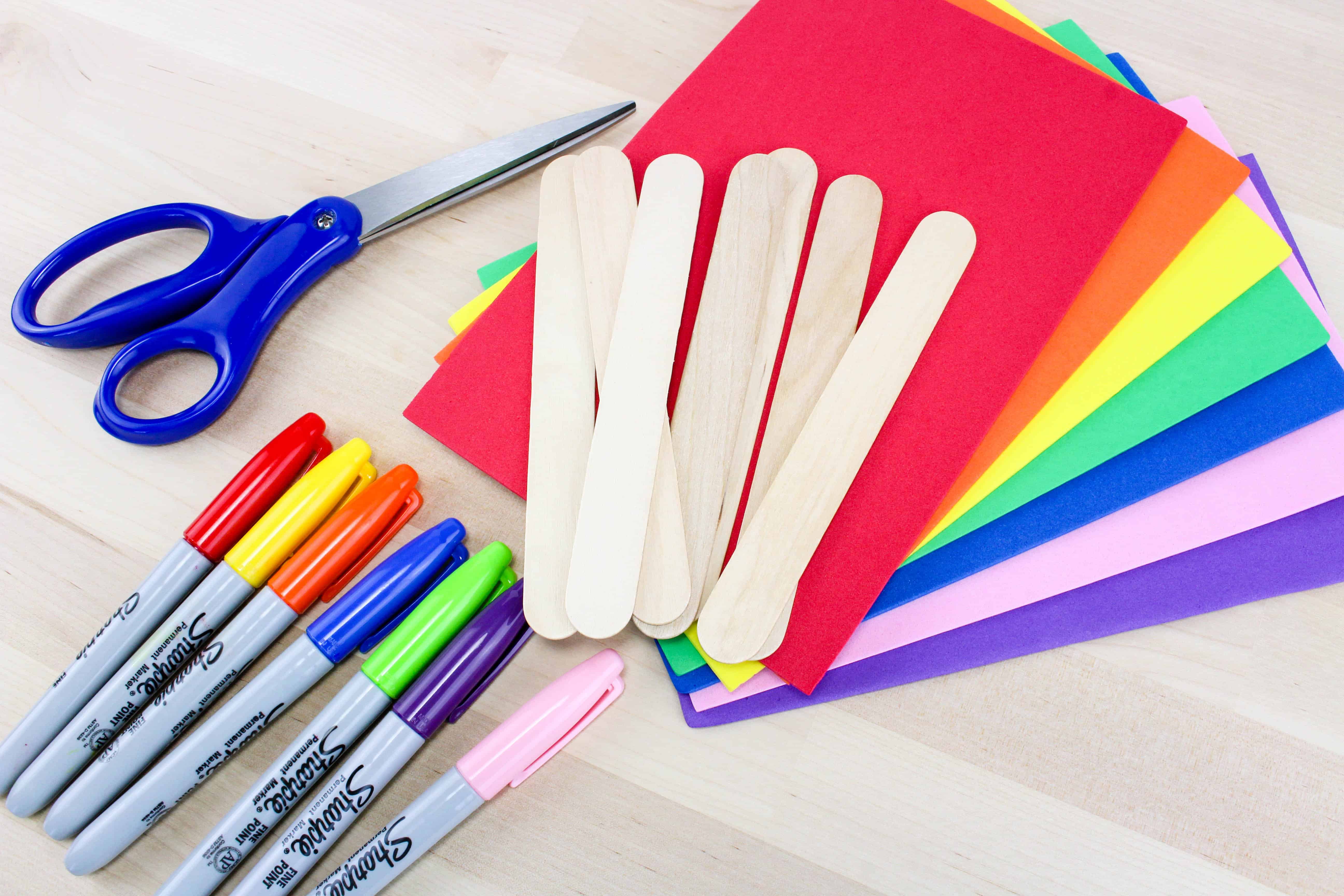 Directions for Color Matching Popsickles Craft
First you need to cut out 2 popsicle shapes from each color of the foam. Make sure the length of these are a little bit longer than half the length of the craft sticks. The size of mine were about 2 ½"X 4".



On one side of each craft stick, color the end with each marker color. I colored up about 2 inches from each end.

On the backside of the stick you colored red, use the black marker and write the word red at the end of it. Repeat this step with all the other colored sticks.


Now you need to glue together each of the sets of foam popsicle shapes. To do this, start with the red foam popsicles and put a line of hot glue around the edges of one of the pieces. Do Not put a line of glue along the bottom edge! This will be left open. Press the other red piece on top of that one so they are glued together. Repeat this with all the foam popsicles.
 
Now you will be able to slide each foam popsicle onto it's coordinating stick.


This fun learning game can be played by laying out the popsicle sticks with the colored side facing up. Put the sticks into the matching colored foam popsicle. For a bit more challenge, lay out the popsicle sticks with the color words face up and put the sticks into the foam popsicles that match their same color word.

Easy fun learning craft to make for kids who are practicing colors!
If you like the Color Matching Popsicles Craft post, you might like:
Preschool Colors Theme
Preschool Colors Activities
Spring Writing Prompts
Free Easter and Springtime Worksheets for Beginning Readers
Spring Worksheets
Spring Writing Paper
20 Spring Activities for Kids-Enjoy the weather!
Kindergarten Teaching Ideas
90 Preschool Crafts – Easy learning crafts!