If you're looking for a festive craft that doesn't take long, look no further! The finger print Easy Christmas light craft is a fun one that even toddlers can do. Toddlers, preschoolers, and kindergarten kids will have tons of fun making this craft and parents will love hanging this one on their fridges at home.  Before we begin, here are some of our favorite Christmas books for kids.  Read a book, do a craft -it makes a great afternoon combo!
How to Catch an Elf
The Biggest Snowman Ever
The Berenstain Bears and the Joy of Giving
How the Grinch Stole Christmas! (Classic Seuss)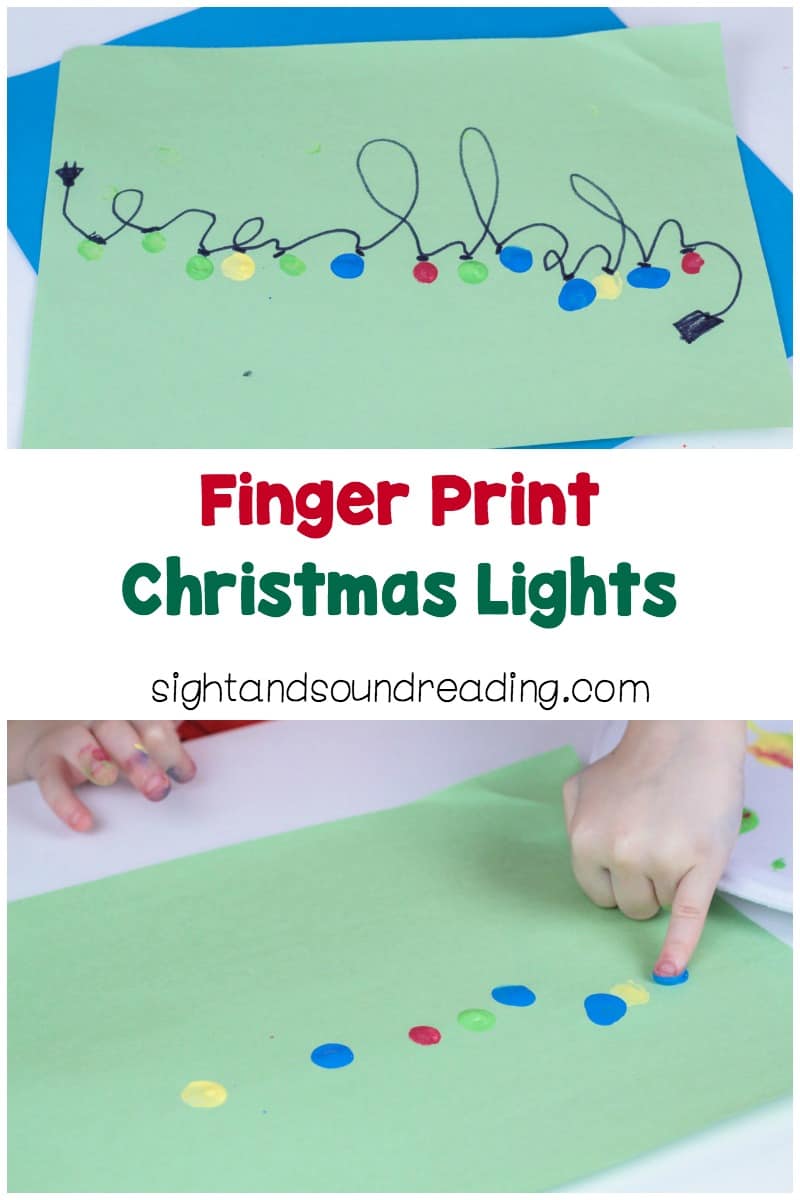 Finger Print Christmas Lights
What you need to make finger print Christmas lights:
Washable paint
Paper plates
Markers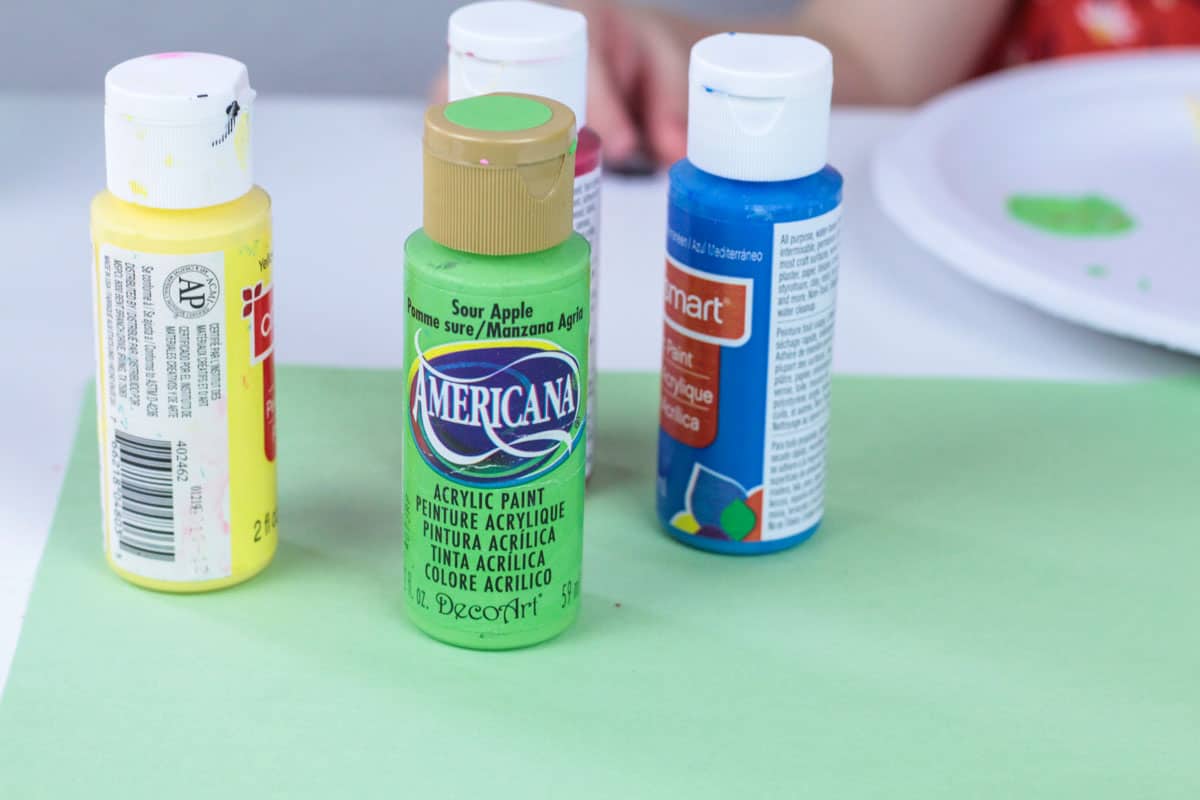 Directions for finger print Christmas lights:
Pour a small amount of red, blue, green, and yellow paint into a paper plate. Make a plate of paint for each child.
Show the kids how to take a fingerprint and press it onto the paper. Kids can make as many fingerprints as they like.

When the paint is dry, add in the light string to connect the lights so they look like a string of Christmas lights.
Don't forget to have each child write their name on the craft!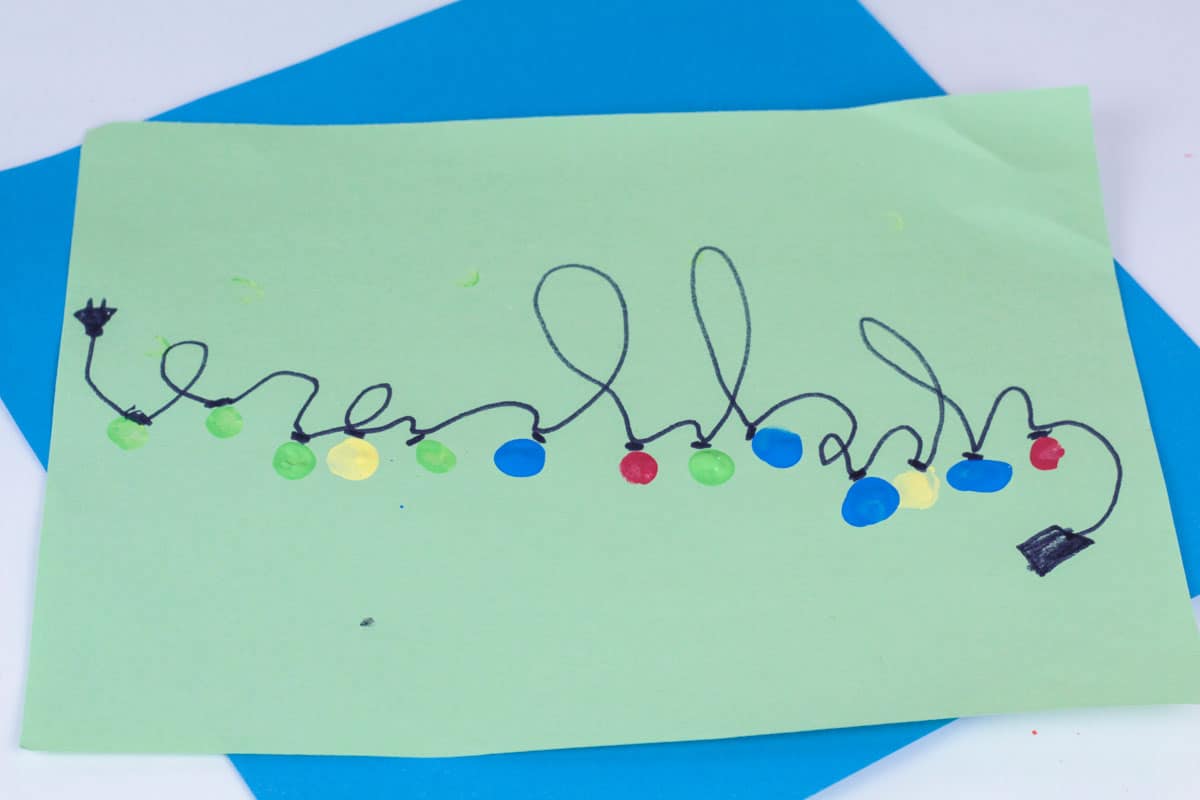 If you like this post, you might like
Preschool Crafts for Kids
Fun Christmas Craft Ideas for Kids
Christmas Beginning Sound Bingo
Christmas Alphabet Activities
Paper Plate Christmas Crafts
Christmas Beginning Sound Worksheets
Christmas Writing Prompts
Printable Christmas Cards to Color
Free Christmas Worksheets for Kids
Best Childrens Christmas Picture Books
Worksheets for Kids: Christmas coloring
Kindergarten Holiday Worksheets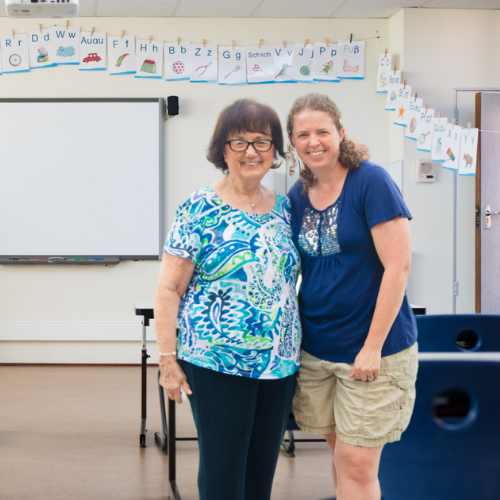 Madreen Karle is a master first grade reading teacher with over 30 years of classroom experience. She taught reading in a special needs and English as a Second Language classroom. After retiring she wrote a reading program to help others learn how to teach reading. She is a trusted educator and author of 5 books to help teach children to read and write. In addition to her books, she is a mentor for 3 websites that give reading teacher tips (Mrs. Karle's Sight and Sound Reading, Mrs. Karle's Reading Patch, and Mrs. Karle's Handwriting Patch). Through her teaching she learned that confidence was the key to learning to read. A child who is not confident at reading does not like to read and struggles to read. Mrs. Karle created "sunshine moments" to help teach children how to grow their confidence and learn to read.
Meeghan Karle Mousaw (Madreen's daughter) has her Master's in Special Education. She has 8 years experience teaching children to read online. In addition, she developed a curriculum to teach children handwriting called The Handwriting Patch. With the Handwriting Patch learning is fun because children learn to draw and learn handwriting at the same time. In 2019 The Handwriting Patch curriculum became an amazon best seller the first year it was released, helping thousands of kids learn handwriting with a unique, fun method. She is mom to 6 kids, each with differently learning abilities and struggles.
The Reading Patch was established by the creators of Mrs. Karle's Sight and Sound Reading. Together they have been featured on the NBC media outlets and Parents Magazine online. Over the last 8 years in their online platform, Madreen and Meeghan have worked tirelessly with teachers, homeschoolers and parents looking to help children learn to read to become a trusted authority in teaching children to read and advocating early literacy skills. They often partner with other educational experts to deliver the most current information to the Reading Patch community.