Easy Christmas Light Craft for Preschool
If you're looking for a festive craft that doesn't take long, look no further! The finger print Easy Christmas light craft is a fun one that even toddlers can do. Toddlers, preschoolers, and kindergarten kids will have tons of fun making this craft and parents will love hanging this one on their fridges at home.  Before we begin, here are some of our favorite Christmas books for kids.  Read a book, do a craft -it makes a great afternoon combo!
How to Catch an Elf
The Biggest Snowman Ever
The Berenstain Bears and the Joy of Giving
How the Grinch Stole Christmas! (Classic Seuss)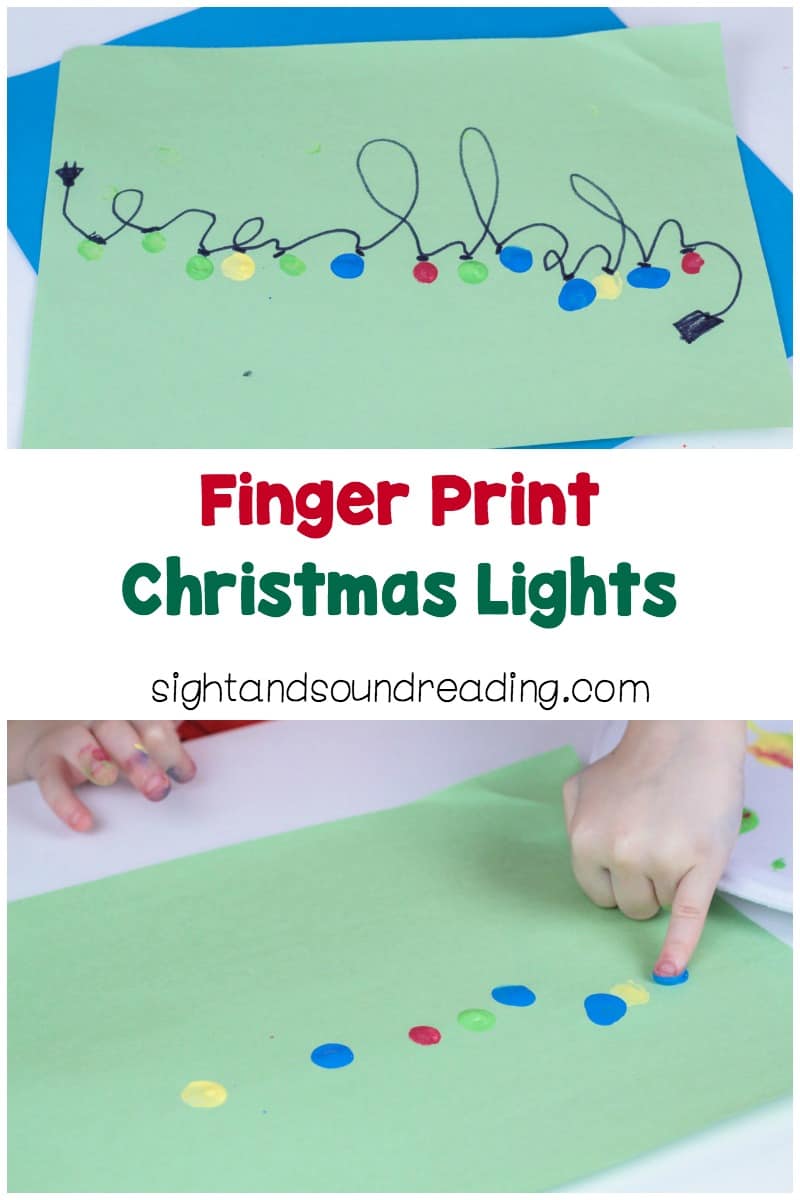 Finger Print Christmas Lights
What you need to make finger print Christmas lights:
Washable paint
Paper plates
Markers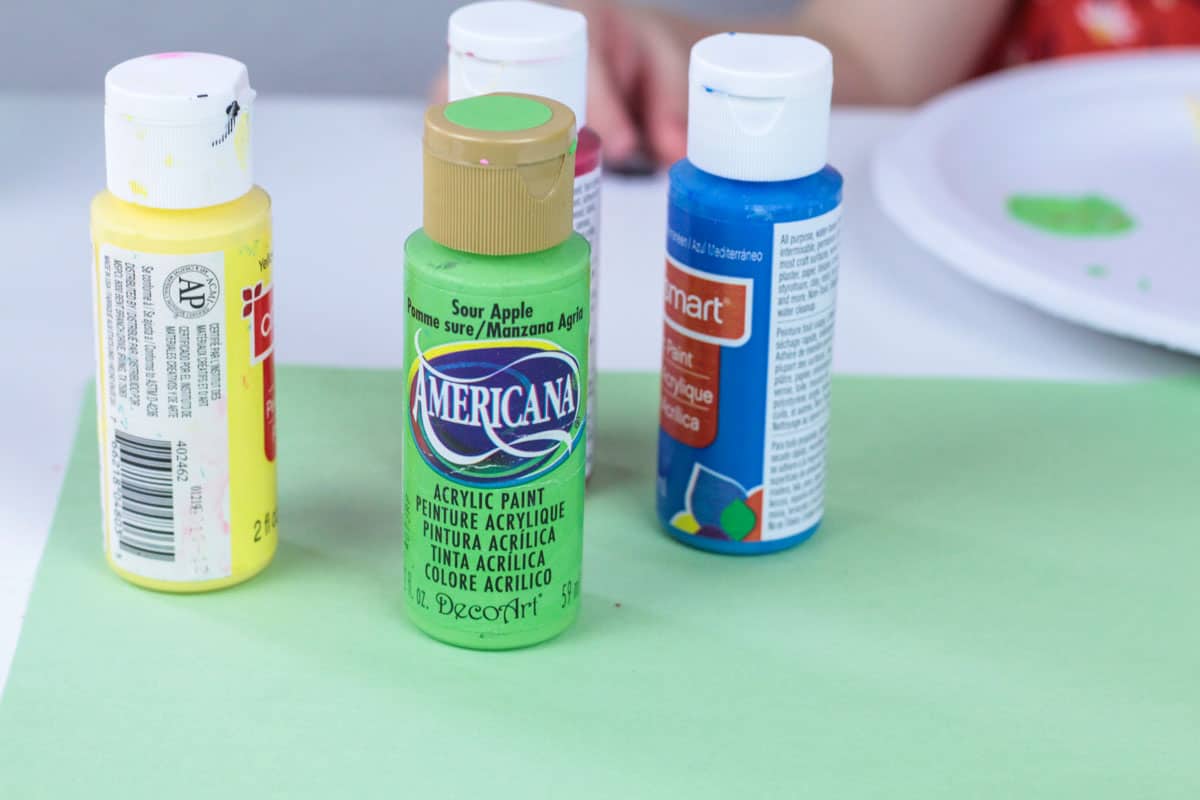 Directions for finger print Christmas lights:
Pour a small amount of red, blue, green, and yellow paint into a paper plate. Make a plate of paint for each child.
Show the kids how to take a fingerprint and press it onto the paper. Kids can make as many fingerprints as they like.

When the paint is dry, add in the light string to connect the lights so they look like a string of Christmas lights.
Don't forget to have each child write their name on the craft!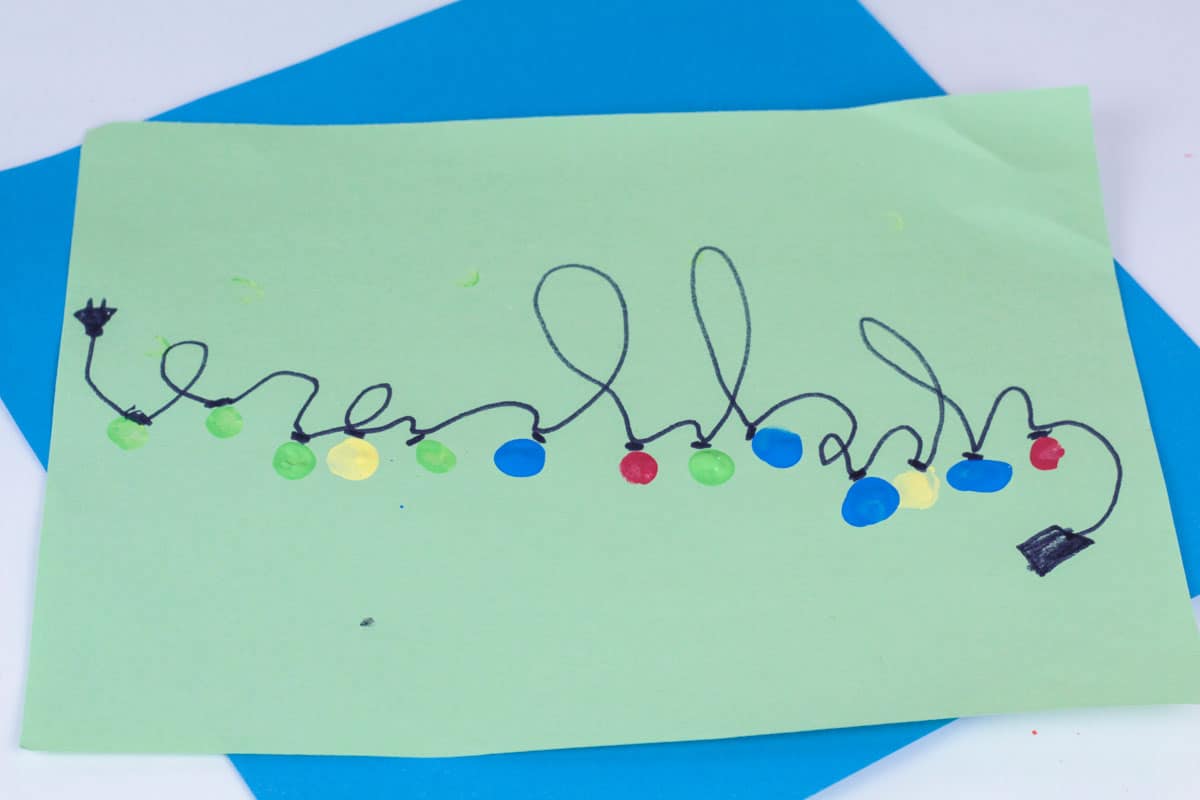 If you like this post, you might like
Preschool Crafts for Kids
Fun Christmas Craft Ideas for Kids
Christmas Beginning Sound Bingo
Christmas Alphabet Activities
Paper Plate Christmas Crafts
Christmas Beginning Sound Worksheets
Christmas Writing Prompts
Printable Christmas Cards to Color
Free Christmas Worksheets for Kids
Best Childrens Christmas Picture Books
Worksheets for Kids: Christmas coloring
Kindergarten Holiday Worksheets