Like the letter C, Letter G has both the soft and the hard sounds. The soft Letter G Sound will include some words like giraffe, giant, and age. The hard letter G sound will include words such as gone, wagon, and goat. By reading some books that expose the words with the letter G sounds, children will get more familiar to recognize and to classify the letter G sounds. Here are some Letter G book list I would like to recommend to use.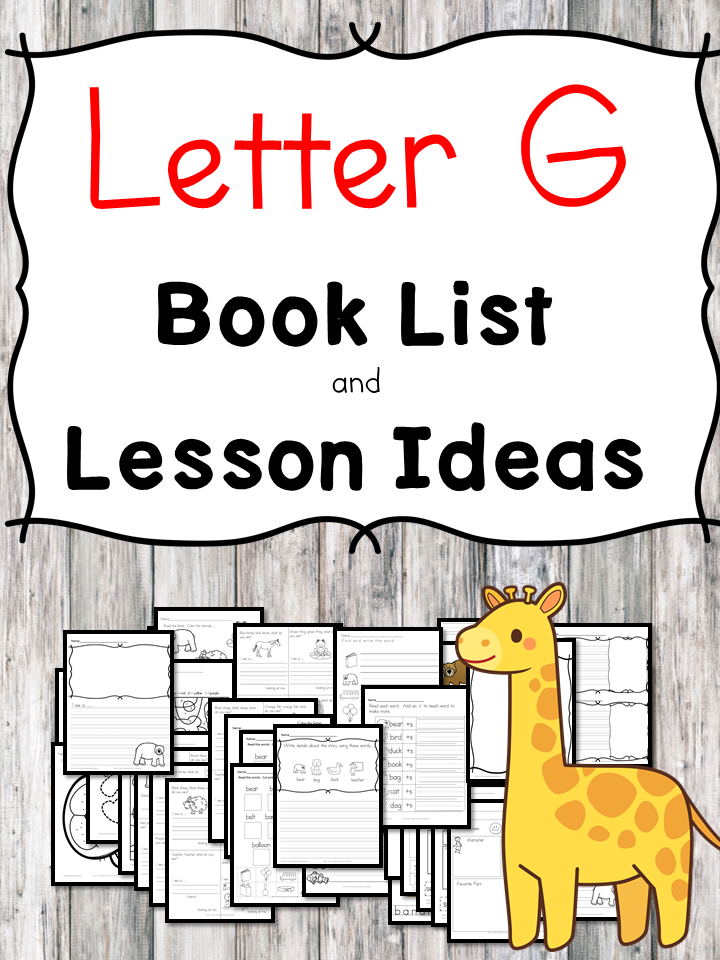 Letter G Book List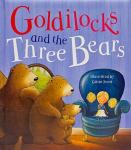 Goldilocks and the Three Bears by Parragon Books (June 1, 2012) Hardcover

The classic tale of Goldilocks and the Three Bears comes to life in vibrant retelling perfect or beginning readers.  Compare and Contrast this story with the Goldisocks and the 3 Libearians.  Do Readers Theater for this story (included)  Do Goldilocks and 3 Bears packet (included)

Goldie Socks and the Three Libearians

Revision of the familiar story of Goldilocks and the three bears, in which Goldilocks is looking for the "just right" book and the "just right" place to read it.  Compare and Contrast this story with the Goldisocks and the 3 Libearians.

The Three Billy Goats Gruff (Paul Galdone Classics)

Billy Goats Gruff – Do the Billy Goats Gruff Activity Pack (included)
'Once there was a tree…and she loved a little boy.'  So begins a story of unforgettable perception, beautifully written and illustrated by the gifted and versatile Shel Silverstein.  Every day the boy would come to the tree to eat her apples, swing from her branches, or slide down her trunk…and the tree was happy. But as the boy grew older he began to want more from the tree, and the tree gave and gave and gave.

Go, Dog Go (I Can Read It All By Myself, Beginner Books)

Reading goes to the dogs in this timeless Beginner Book edited by Dr. Seuss. From big dogs and little dogs to red, green, and blue dogs, dogs going up and dogs going fast . . . who knew dogs were so busy? And laughter will ensue at the repeated question "Do you like my hat?" Like P. D. Eastman's classic Are You My Mother? Go, Dog. Go! has been a go-to favorite for over fifty years, leaving audiences of all breeds wagging their tails with delight.  Go Dog Go Packet (included)
— Meet one Grumpy Goat.  He's cranky, he's hungry, and he's never had a friend. He is making a terrible mess at Sunny Acres Farm, and the other animals just stay away. He knocks over the pigs' trough, kicks down the garden fence, and eats everything in his path.  Until one special flower stops him in his tracks.  And once Goat opens his eyes, his heart is soon to follow.  See how stopping to smell the  flowers really can change everything
Gregory isn't like most goats. Instead of indulging in delicacies like old shoes, boxes, and bottle caps, he prefers to eat fruits, vegetables, eggs, and fish. Mother Goat and Father Goat are disgusted, and after several attempts to get Gregory to eat like a proper goat, they finally take him to see Dr. Ram. But when Gregory finally develops a taste for flat tires and broken violins, he's not just eating like a goat—he's eating like a pig! Will Gregory be able to find a healthy balance before he eats everything in the house?
If you like this post, you should visit:
Letter G Craft: Cardboard Tube Giraffe
Letter G Craft: Goat Toilet Paper Roll Craft
How to Teach the Confusing Letter Gg
Beginning Sounds Letter G Worksheet