Letter G Craft: Cardboard Tube Giraffe
Learning the letter G is tricky for some kids because it has the hard sound G as in goat, but it also has the softer sound that is more similar to a J as in giraffe. You can use this craft when teaching kids about the softer side of the letter G. Use this Letter G craft when you are studying the letter G in your classroom or at home. Kids will love making this soft G giraffe craft because it's not only a craft, but also a fun toy they can play with and take home. Nothing is quite as fun as a pet giraffe!
Before we begin, here are a few books that I recommend to help you teach the Beginning Sound Letter G.

Goldilocks and the Three Bears


Goldie Socks and the Three Libearians


The Three Billy Goats Gruff (Paul Galdone Classics)


The Giving Tree


Go, Dog Go (I Can Read It All By Myself, Beginner Books)


Grumpy Goat


Gregory, the Terrible Eater

&

Letter G Craft – Cardboard Tube Giraffe Craft
What you'll need to make the letter G craft for giraffe cardboard tube craft for each child:
1 cardboard tube
Scissors
Yellow paint
Brown paint
Brown pipe cleaner
Glue
2 googly eyes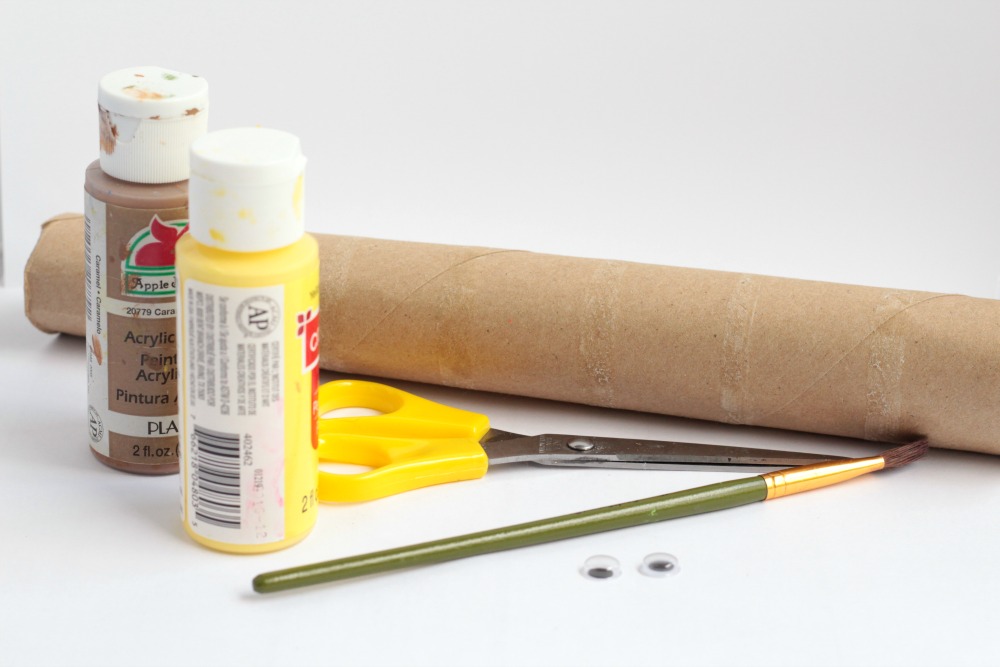 Soft G Giraffe Cardboard Tube Craft Directions
Little ones won't be able to cut the giraffe shape out of the cardboard tube, so you'll need to do this part in advance. Draw the outline of a giraffe onto the cardboard tube and cut it out. If you do it correctly, you can simply carve out the giraffe from the tube in one whole piece. You might need to make a few adjustments on leg width and height.
Once the giraffe is cut out, it's ready for kid decorating.
Let the kids paint or color the giraffe yellow with brown spots.

Glue on two googly eyes, two horns from pipe cleaners, and a tail from pipe cleaners.
Draw on a little face and nose.
Kids will love playing with their new giraffe pets, and it will be fun to see a fleet of giraffes in the classroom. Talk about how sometimes the letter G makes a softer sound, just like in the word giraffe.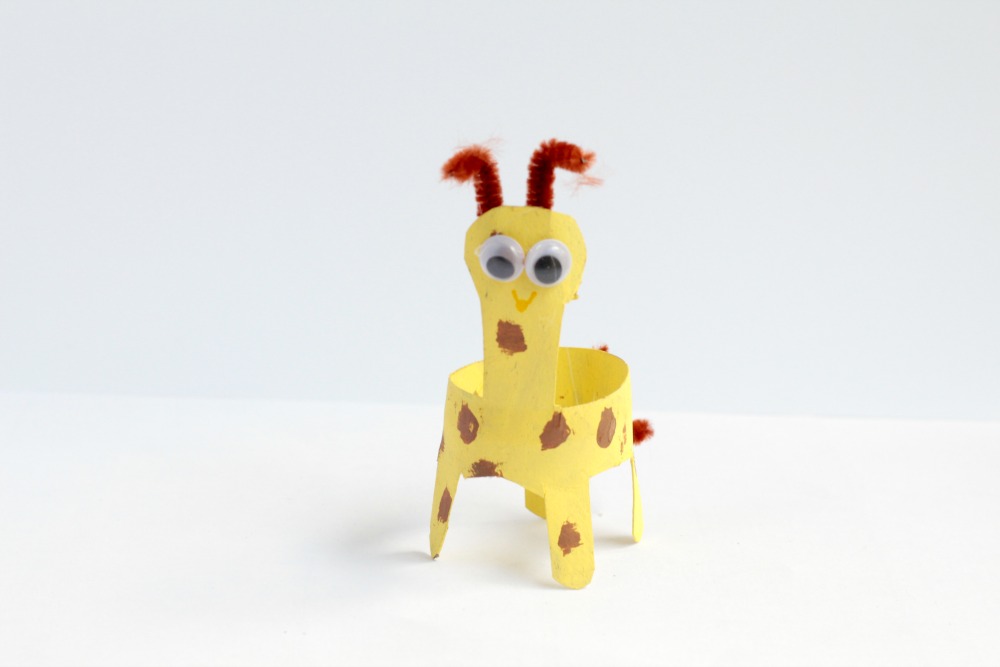 If you like this post, you should visit:
Letter G Craft: Goat Toilet Paper Roll Craft
How to Teach the Confusing Letter Gg
Beginning Sounds Letter G Worksheet