Are you ready for some fun, free Letter G Crafts for Preschoolers?  Whether you want to teach the hard or the soft g sound, we have several fun crafts for you!  I think you should have most of the materials at home or in the classroom, making this a fun, free and easy activity!   Doing letter G crafts is a fun and great way to teach the letters and the letter sounds G makes to your preschool or kindergarten children. Today I have a few Free Letter G Crafts for Preschoolers for you that are easy and fun to make.  I also have a few great books that are fun to read when teaching the letter G sound.  Have fun!

Goldilocks and the Three Bears


Goldie Socks and the Three Libearians


The Three Billy Goats Gruff (Paul Galdone Classics)


The Giving Tree


Go, Dog Go (I Can Read It All By Myself, Beginner Books)


Grumpy Goat


Gregory, the Terrible Eater

&
20 Free Letter G Crafts for Preschoolers
Here are a few of our favorite Letter G crafts.  Enjoy!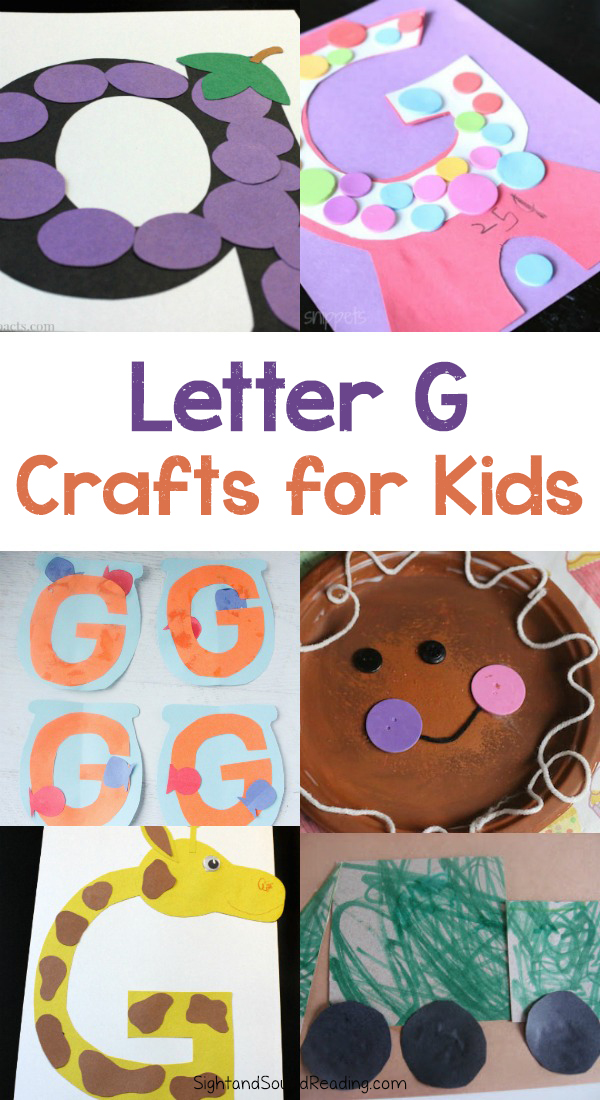 Letter G Craft: Cardboard Tube Giraffe – Mrs. Karle's Sight and Sound Reading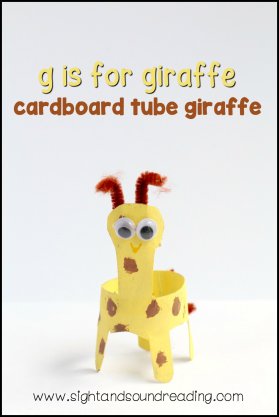 G is for Gumball Machine Alphabet Craft – Schooltime Snippets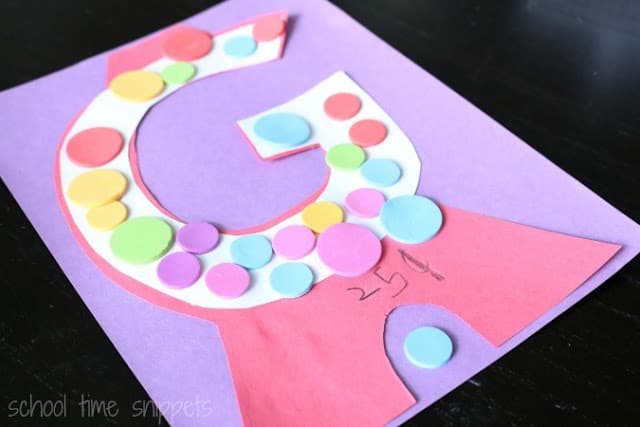 A Crown Of Grass For The Letter G – Creative Connections For Kids
Gingerbread Man – Happy Hooligans
Making G's Out Of G's – Meaningful Mamas
Look Like A Gorilla Mask – Kool Kids Crafts
Uppercase Letter G is for Giraffe – From ABC's To ACT's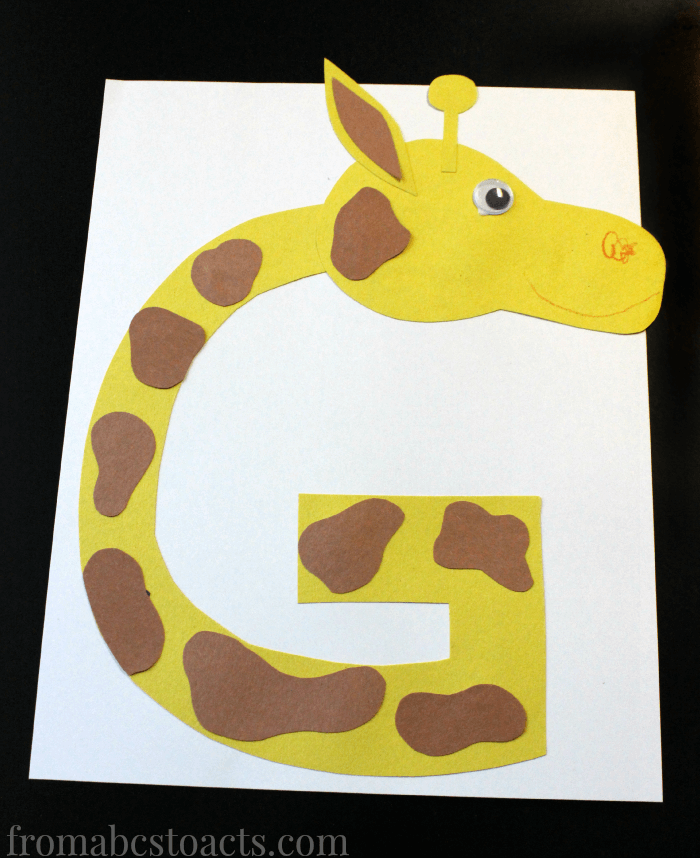 Paper Plate Green Garden – Happy Hooligans
Guitars Start With The Letter G – The Teaching Zoo
G Is For Multimedia Giraffes – The Measured Mom
Footprint Grasshopper – The Pinterested Parent
Letter G Sensory Table – Playing House
Letter G Garbage Truck Day Activity – No Time For Flashcards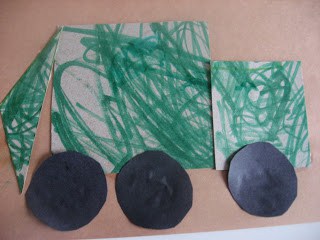 Ghost Starts with G – Pink Peppermint Paper
Letter G Billy Goat Masks – Education. com
G is for Goldfish – The Letters of Literacy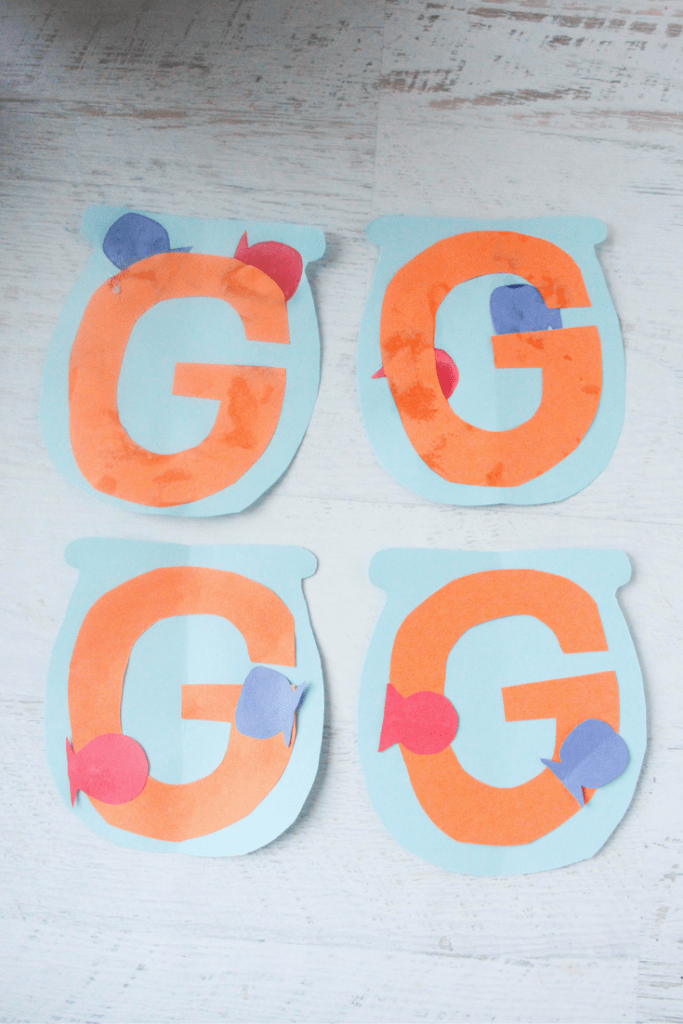 Globes Start With G -Lake-shore
G Is For Garden Crafts – Motherhood On A Dime
Lowercase Letter G: G is for Grapes – From ABCs to ACTs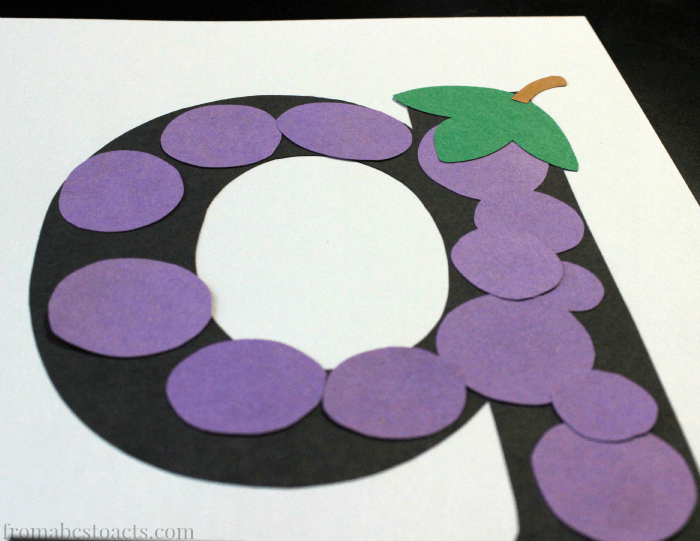 Letter Of The Week Gg – Rockabye Butterfly
G Is For Goose – Florenteeny Academy
Paper Plate Giraffe – Glued To My Crafts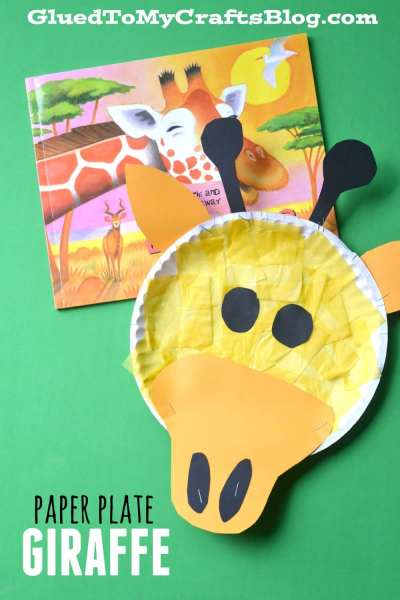 Would you like Free Letter G beginning sound worksheets to go along with your craft? Enter your name/email for free Letter G beginning sound worksheets to help you teach the letter G! If you have any trouble getting the freebie, please email me at [email protected]
When you join Mrs. Karle's Sight and Sound Reading
you will learn how to break free from patching together reading lessons
and learn how to grow a confident reader.
1. Enter you email on this form to get your free download
2. Get tips to help you grow a confident new or struggling reader
How to Grow a Confident Reader
Free Letter G Worksheet Pack!
If you like this post, you should visit:
Letter G Craft: Cardboard Tube Giraffe
Letter G Craft: Goat Toilet Paper Roll Craft
How to Teach the Confusing Letter Gg
Beginning Sounds Letter G Worksheet