3 Free Letter A Coloring Pages – Easy Download!
Today I have some Letter A Coloring Pages!  When teaching the letter sounds, the short A sound is the first vowel sound you should teach.  When you teach it, make sure that your student knows the short a sound.  Once they understand the short a makes, they will understand the sounds of the rest of the vowels.  The vowels make words make magic.  Hat becomes hit, cat becomes cot.  Before we get our Beginning Sound Letter A Coloring Pages, first, here are some fun books to teach the beginning letter A sounds!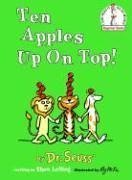 Ten Apples Up On Top!


There's an Alligator under My Bed


Apples, Apples, Apples


The Seasons of Arnold's Apple Tree

Alligator Shoes (Picture Puffin Books)


If You Ever Want to Bring an Alligator to School, Don't!

&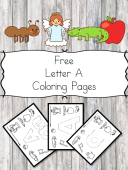 There are three letter a coloring pages.  There is one with just a capital letter a, there is a coloring page with just the lower case letter a and then there is a third one that has the upper case letter a on top of the lower case letter a letters.  As we detail in our how to teach the alphabet, we believe that the funny "fonts" of each letter of the alphabet should be explicitly taught to students.  These funny fonts (like the lower case letter a), confuses children.   We also explain in the how to teach the alphabet page that we believe you should visually show the students the upper case letter above the lower case letter.  The upper case letter is only used in specific situations.  The majority of letters people read are lower case.
To get your free beginning letter A coloring pages, enter your email into the form below.  You will be added to our mailing list where you will find out about more fun things.  If you have any trouble with your download, please email me at [email protected] so that I can help you!
Letter A Coloring Pages Free
How to Grow a Confident Reader
1. Enter you email on this form to get your free download
2. Get tips to help you grow a confident new or struggling reader
When you join Mrs. Karle's Sight and Sound Reading
you will learn how to break free from patching together reading lessons
and learn how to grow a confident reader.
If you like this post, you should visit:
Letter A Craft: Alligator Paper Plate
Apple picking, apple pancakes -short a sound
Best Paper Airplane to Teach Letter A
Chomping Clothespin Alligator Craft
Teaching the Short Aa Letter Sound
Fun Phonics -Letter A worksheets