It is time to get crafty again as we get close to the Valentine's Day. Some cute valentine sucker butterflies will certainly make your day. The googly eyes will flirt with you, while the double-hearted wings look so cute. I hope you can not wait  to create these adorable valentine sucker butterflies. These make great gifts to give a little person.  They do require hot glue to make so if you make them with little people, please use caution and do the hot glue for them.  Another option you can use is strong double-sided sticky tape.
Before we start, let me share some of our favorite Valentine's Day books.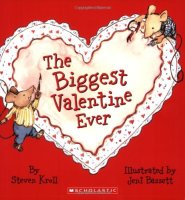 The Biggest Valentine Ever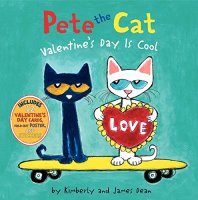 Pete the Cat: Valentine's Day Is Cool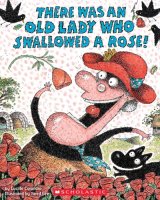 There Was an Old Lady Who Swallowed a Rose!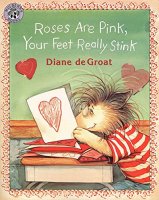 Roses Are Pink, Your Feet Really Stink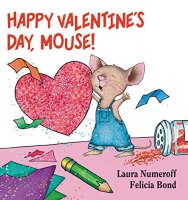 Happy Valentine's Day, Mouse! (If You Give…)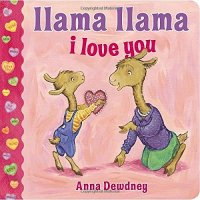 Llama Llama I Love You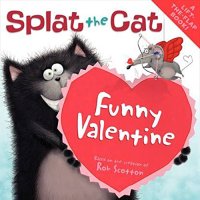 Splat the Cat: Funny Valentine
&
Valentine Sucker Butterflies
Suckers (I used Dum Dums but you could use any brand)
Small felt hearts
Low temp hot glue gun  (You can also use strong double sided sticky tape)
Googly eyes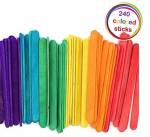 SALE!! kedudes Popsicle Wood Colored Craft Stick, 4-1/2-Inch – Pack of 240 – Ideal for crafters, teachers, and students.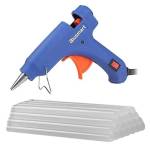 Blusmart Mini Hot Glue Gun with 25 Pieces Melt Glue Sticks, 20 Watts Blue High Temperature Glue Gun for DIY Craft Projects and Repair Kit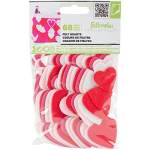 New Image Group Stick it Felt Shapes, Hearts, 68 pieces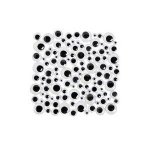 Watch them wiggle eyes, Black(500 PIECES) – BULK

Directions
Plug in the hot glue gun and allow it to heat up.
Take 2 googly eyes and hot glue them to the front of the sucker.

Take two small felt hearts and place a dab of hot glue on the bottom and place a second felt heart on top so they overlap (see photo). Let set.

Flip the connected hearts over and place a dab of hot glue directly in the middle and then place the sucker stick on the glue and let set.

Repeat with all the suckers.
If you like this post, you might like:
Valentine's Day Writing Prompts
Valentine Gifts for Students from Teachers
Printable Valentine Coloring Book Pictures
Preschool Valentines Day Activities
Kindergarten Holiday Worksheets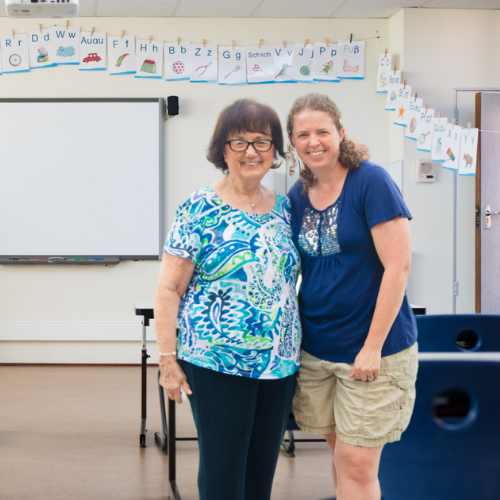 Madreen Karle is a master first grade reading teacher with over 30 years of classroom experience. She taught reading in a special needs and English as a Second Language classroom. After retiring she wrote a reading program to help others learn how to teach reading. She is a trusted educator and author of 5 books to help teach children to read and write. In addition to her books, she is a mentor for 3 websites that give reading teacher tips (Mrs. Karle's Sight and Sound Reading, Mrs. Karle's Reading Patch, and Mrs. Karle's Handwriting Patch). Through her teaching she learned that confidence was the key to learning to read. A child who is not confident at reading does not like to read and struggles to read. Mrs. Karle created "sunshine moments" to help teach children how to grow their confidence and learn to read.
Meeghan Karle Mousaw (Madreen's daughter) has her Master's in Special Education. She has 8 years experience teaching children to read online. In addition, she developed a curriculum to teach children handwriting called The Handwriting Patch. With the Handwriting Patch learning is fun because children learn to draw and learn handwriting at the same time. In 2019 The Handwriting Patch curriculum became an amazon best seller the first year it was released, helping thousands of kids learn handwriting with a unique, fun method. She is mom to 6 kids, each with differently learning abilities and struggles.
The Reading Patch was established by the creators of Mrs. Karle's Sight and Sound Reading. Together they have been featured on the NBC media outlets and Parents Magazine online. Over the last 8 years in their online platform, Madreen and Meeghan have worked tirelessly with teachers, homeschoolers and parents looking to help children learn to read to become a trusted authority in teaching children to read and advocating early literacy skills. They often partner with other educational experts to deliver the most current information to the Reading Patch community.